We have created this guide for you to learn everything about 10 Rounds Boxing Workout, but if you've already seen enough and want to apply now to save your spot in our VIP 10 Rounds Workout Challenge, scroll to the bottom or click here to apply!
You can also grab your copy of 10 Rounds Workout before everyone else right now here: miguel.vip/10roundsfullworkout. Once you order make sure you add me on Facebook here so I can add you to our 10 Rounds VIP Workout Group.
Have you ever wanted to train like a boxer? Learn to punch, dodge, and I guess, more importantly, get shredded like a boxer? Introducing 10 Rounds! In this 10 Rounds Workout Review, we are going to give you the goods and explain exactly what Joel Freeman's latest workout is all about! We know you are going to love it! And if you are here because you want to join our VIP BOXING 6 WEEK CHALLENGE, just scroll to the end for the application form to be FIRST to get access to 10 ROUNDS with JOEL FREEMAN!
10 Rounds Review And Details
10 Rounds was created by Beachbody Super Trainer Joel Freeman. The purpose of this 6-week workout is to get you absolutely shredded while having a great time doing it. All the workouts are fun 30-minute workouts that are easy to do in the comfort of your home. That's right, you don't have to step foot outside your house to get these workouts done!
What I absolutely love about this workout is three days are dedicated to boxing, while two days are set aside for weight training!
So you get a good mix! Cardio boxing lovers will get the cardio boxing, and those that like to train with weights will get your fill of weights. This is a big key to the 10 Rounds Workout Program as you want to get your muscles as strong as possible so they burn calories for you all day long.
The best part of 10 Rounds? You will literally be training like a boxer for 6 weeks, which is why the results you will get will be absolutely incredible. People will be walking up to you asking you what you are doing because the changes you will see in your body will be so shockingly drastic and so quick that it will be hard to believe.
What Equipment is Needed For 10 Rounds?
Great question! While you can get away with some resistance bands and just your body, we would also recommend that you get yourself a set of light, medium and heavy dumbells. But that's it! You are good to go!
You will need that resistance band, but you're in luck Beachbody is going to be shipping out a set of resistance bands included in the kit for 10 rounds.
Your fitness level can be a beginner to intermediate, but we really do recommend our customers make sure they have taken part in our special prep week! What is our prep week for 10 Rounds? We will teach you all the little things about boxing so that when you get started with 10 Rounds, you will be ready to go!
We make sure your meals are ready to be cooked, that your fridge is stocked, that you have all the equipment you are going to need for 10 Rounds, and we ensure that you are a part of some incredible support systems that we have in store for you!
What Makes 10 Rounds Boxing Workout So Unique?
The 10 Rounds boxing workout is one of the most unique workout programs Beachbody has ever created. Every jab, cross, hook, and uppercut has a reason to be in the workout! You will burn some serious calories and get shredded and lean. Joel freeman will put focus into every single punch, one after another. He will push you to stay light on your feet and bring you to your maximum intensity!
The cool part is it is non-impact! Meaning you won't be hitting a punching bag or a sparring partner! You won't be damaging your hands or feet. This is zero-impact boxing at its finest that starts on your feet and intensifies the more you activate your core and explodes through your hands, giving you deep muscle-burning like you've never experienced before in a home workout. Your body will get absolutely cut and ripped.
This boxing workout focuses on building three key skills to make your fat loss painless and fun, but at the same time as quickly as possible: Power, Speed, and Endurance!
Each workout within 10 Rounds is broken into 10, three-minute rounds and features some of the best music Beachbody has ever come up with. The music will literally drive your rhythm and give you the energy to pack power into every punch!
What I loved the most was the two 30 minute weight lifting workouts per week! One for upper body and one for lower body. These workouts focus on building up your strength and lean muscle! Every workout you do within 10 Rounds focuses on your core. Literally every workout, and that is one of the biggest secrets in 10 Rounds for those that want a flat stomach.
To build the most exciting workouts ever, 10 Rounds was shot in 6 cities across the United States to that each week of the program features workouts from new iconic destinations and venues from around America!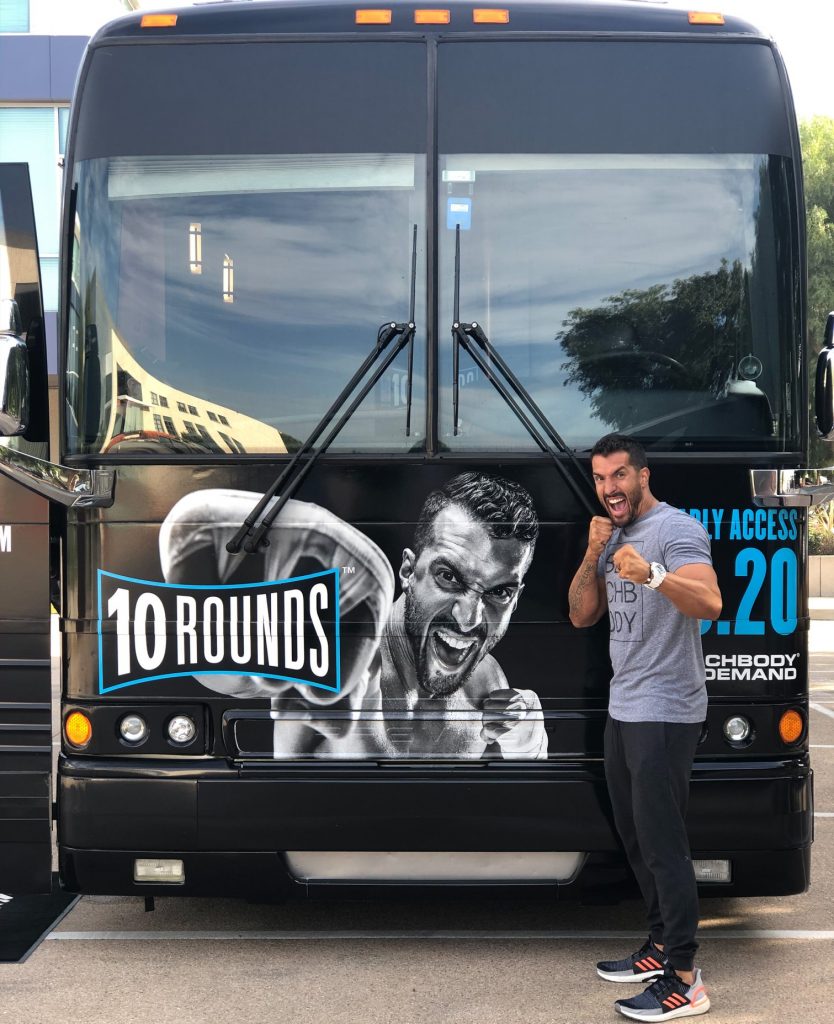 How To Buy 10 Rounds Boxing Workout
You can order 10 Rounds Boxing Workout today in a few different ways. I'll break them down for you, but make sure you add me on Facebook so we can connect and I can get you into our exclusive VIP Access 10 Rounds Boxing Workout group complete with meal plans and total 24×7 support!
Option 1: 10 Rounds Workout with Beachbody on Demand and Shakeology (BEST OPTION)
This is the best option because you save the most amount of money, and get the most value. Not only do you get 10 Rounds Workout, complete with 30 unique boxing workouts, plus the printed guides to get started, printed calendar, and a guide to your nutrition! You also get a shaker cup and a bag of Chocolate Shakeology. Not to mention, you also get every single workout program Beachbody has ever released for one year with Beachbody on Demand.
All of this sells individually for over $400, but you can get it at launch, the complete kit for only $160 (USD), or $186 (Canadian).
Buy The 10 Rounds Workout with Beachbody on Demand and Shakeology by Clicking here.
NOTE: If you have any issues ordering at this discount price link, simply add me on facebook and send a message! I'll have you set up in a few minutes.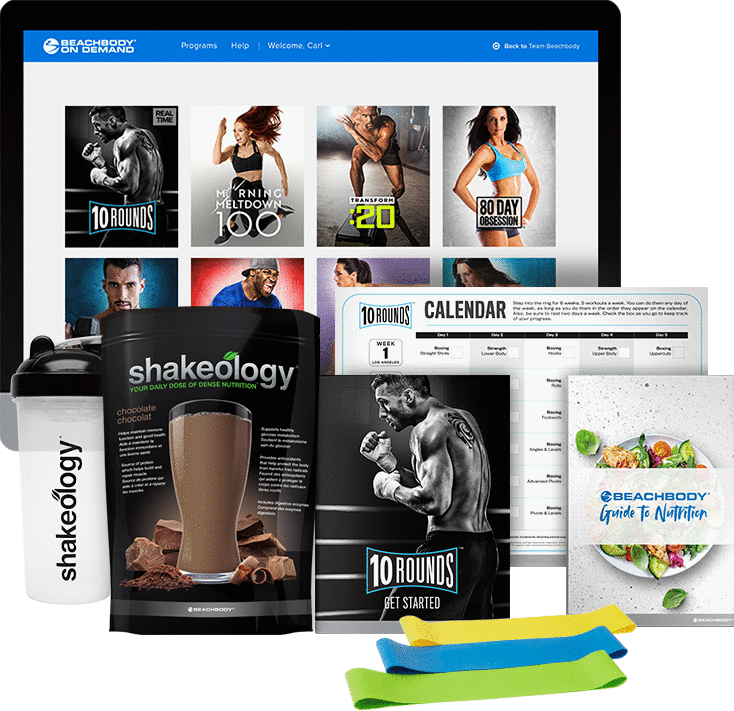 Option 2: 10 Rounds Workout with Beachbody on Demand and Performance Stack (SECOND BEST OPTION)
This option includes everything above, but does not include Shakeology, HOWEVER, it does include two different items that can help a lot of people should you choose to go this route. This package is for those of you that don't need to lose a lot of weight but want to increase your muscle strength and cardio levels.
This 10 Rounds Kit sells individually for over $400, but you can get it at launch, the complete kit for only $160 (USD), or $186 (Canadian).
Buy The 10 Rounds Workout with Beachbody on Demand and Performance Stack by Clicking here.
NOTE: If you have any issues ordering at this discount price link, simply add me on facebook and send a message! I'll have you set up in a few minutes.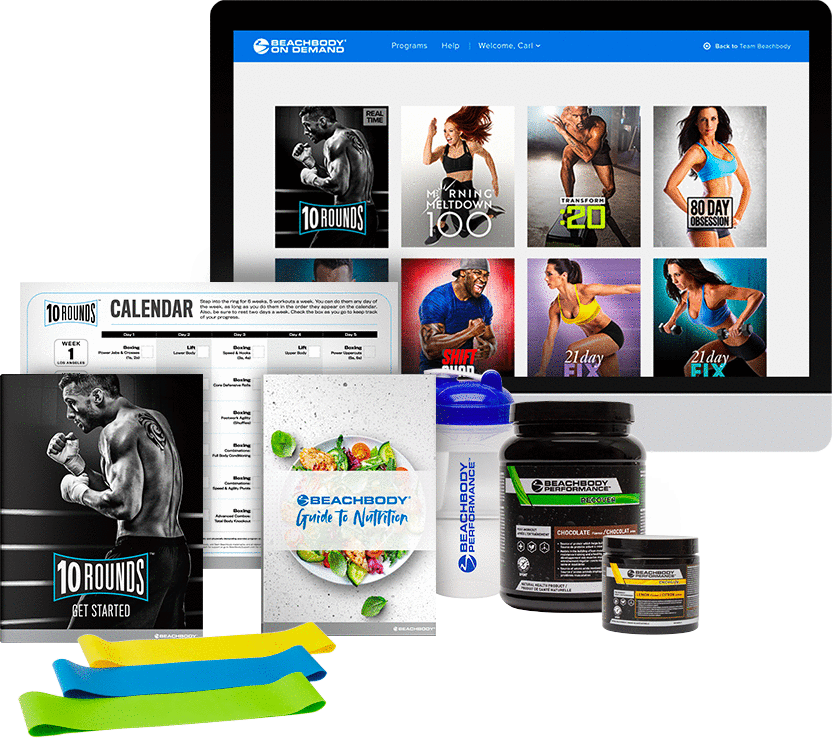 What is the 10 Rounds Meal Plan?
The 10 Rounds meal plan is very easy to follow and works in tandem with other Beachbody Nutrition programs such as 2B Mindset, as well as Ultimate Portion Fix! So whether you like the strictness of Ultimate Portion Fix, or you prefer to use the mindset to keep yourself on track, we have you covered with the 10 Rounds Meal Plan!
You'll get some of Joel Freeman's special recipes and favorite meals to keep you going, and help you on your journey to becoming a 10 Rounds Masterpiece!
What's Included in the 10 Rounds Workout Packages
So what will you get? Results obviously but here are just some of the things you will receive when you get started with 10 Rounds with us! You will get the entire program, that's 6 weeks of workouts, 30 workouts! You'll also get the exclusive 10 Rounds Workout Calendar so you can cross off the days as you work your way to becoming a brand new you!
You'll also get the 10 Rounds Sample Workouts when you fill in your name and email below. That is workouts you can use BEFORE the program is even released! We've even made an exclusive Get Started Right With 10 Rounds video as well as a guide so that you can start right away and make the most out of your workout!
And of course, we know most of you will be new to boxing so you will also get a Boxing Basics introductory video so you can get the moves down before you get started with your 10 Rounds workouts. And last but not least you will get the incredible 10 Rounds Meal Plan!
What Results Can I Expect From 10 Rounds
Are you ready to get chiseled? Get Strong? Shed the pounds? The 10 Rounds Results are coming in and they are incredibly impressive! You will be blown away. Now, we can't share them just yet we have them for you, but we were supposed to wait until the program launches! So here are two for now!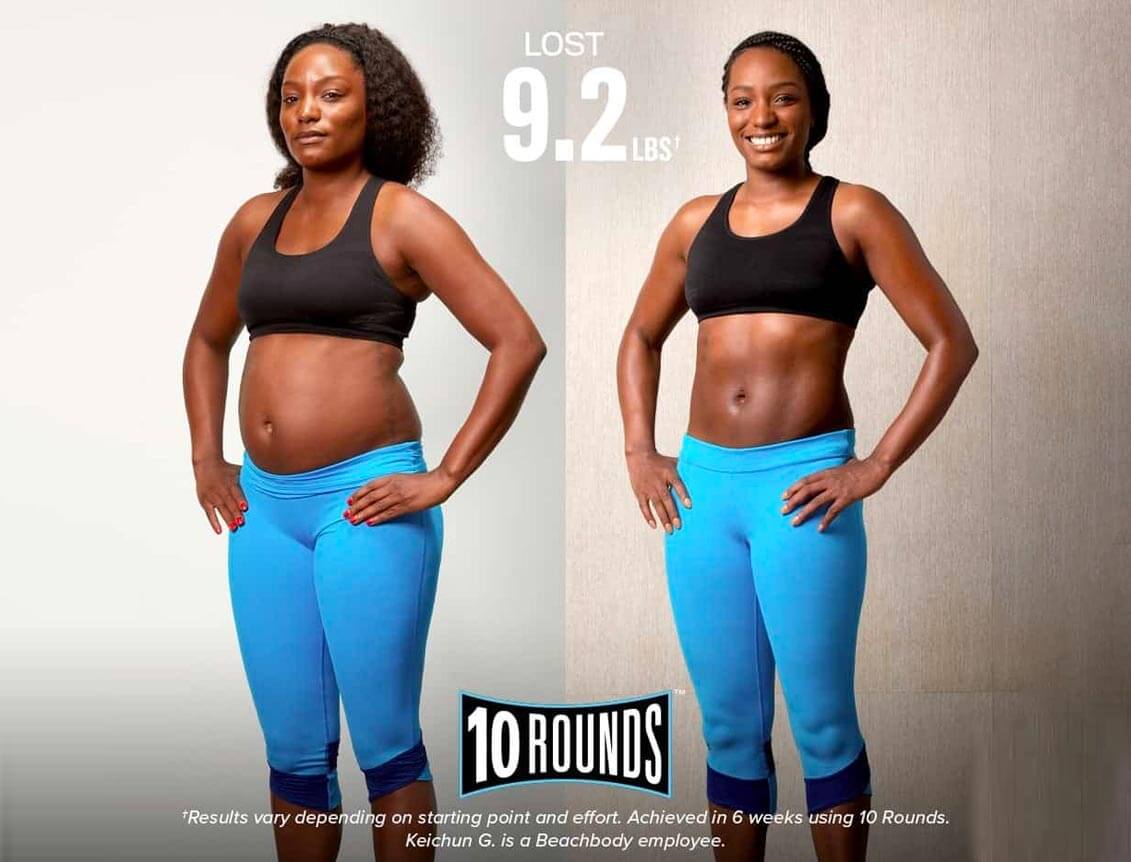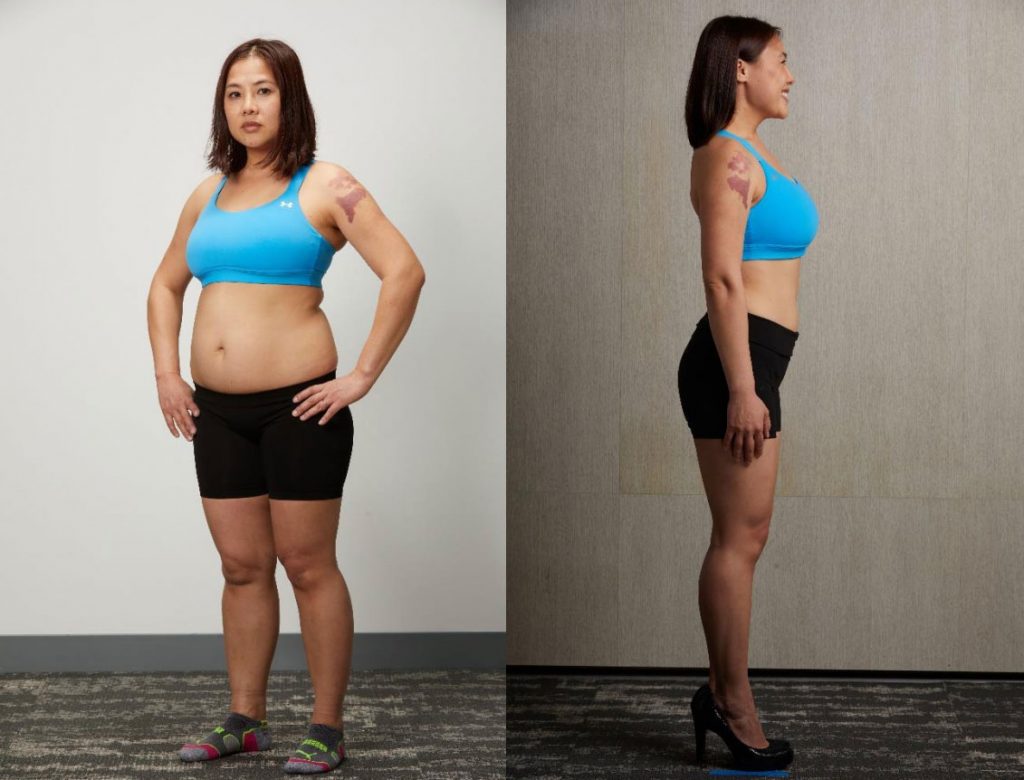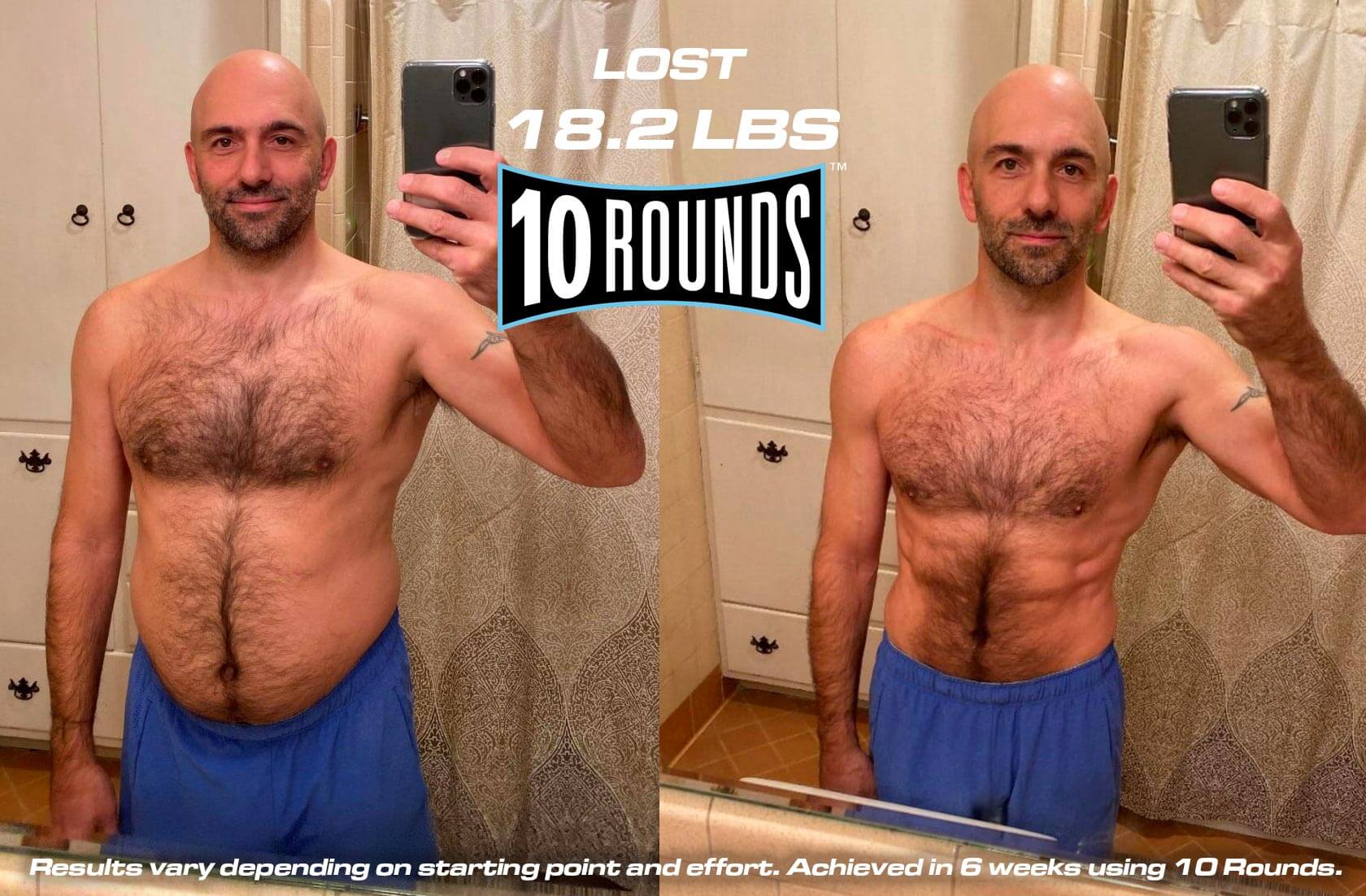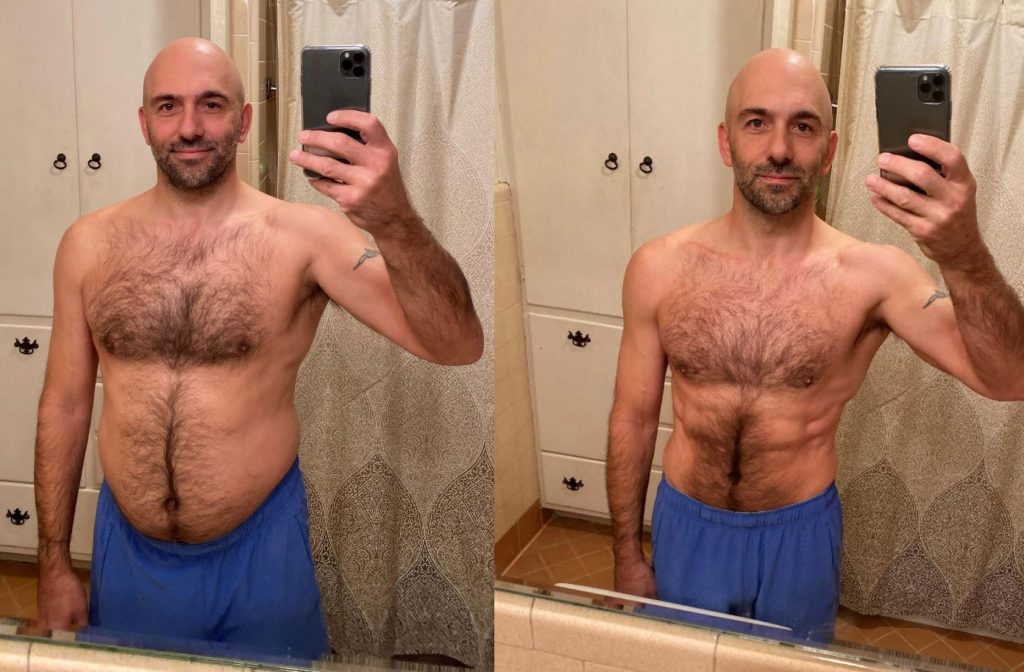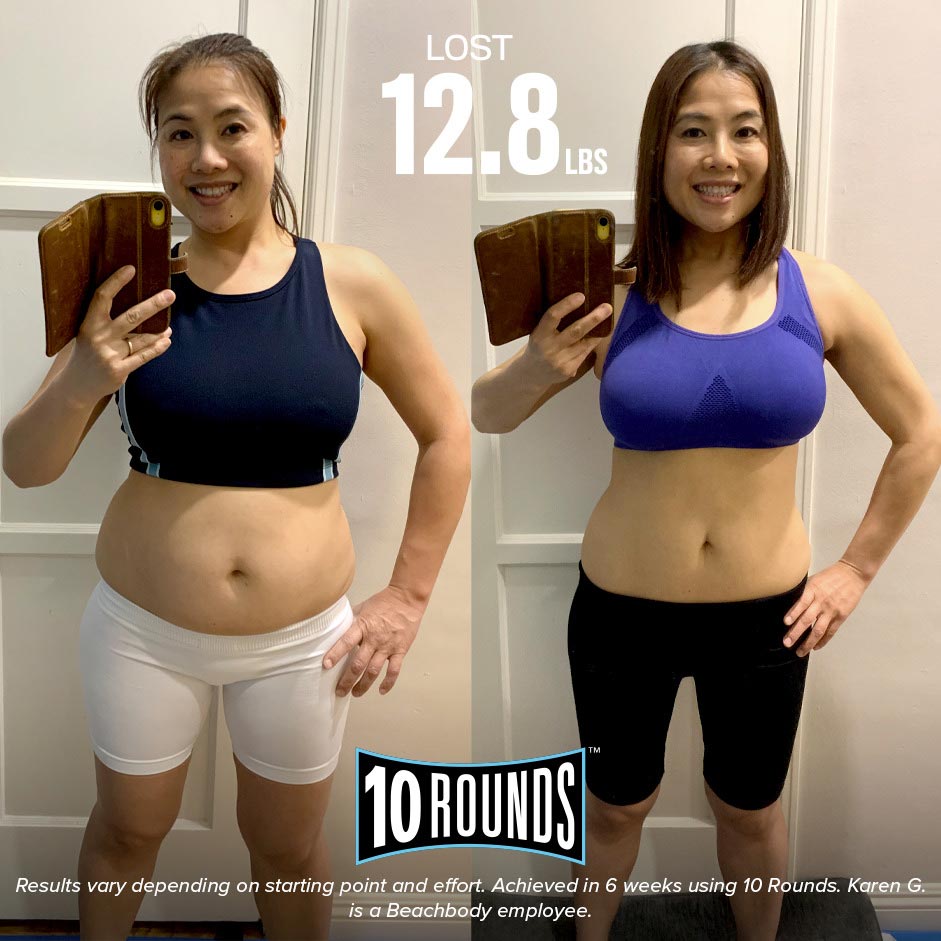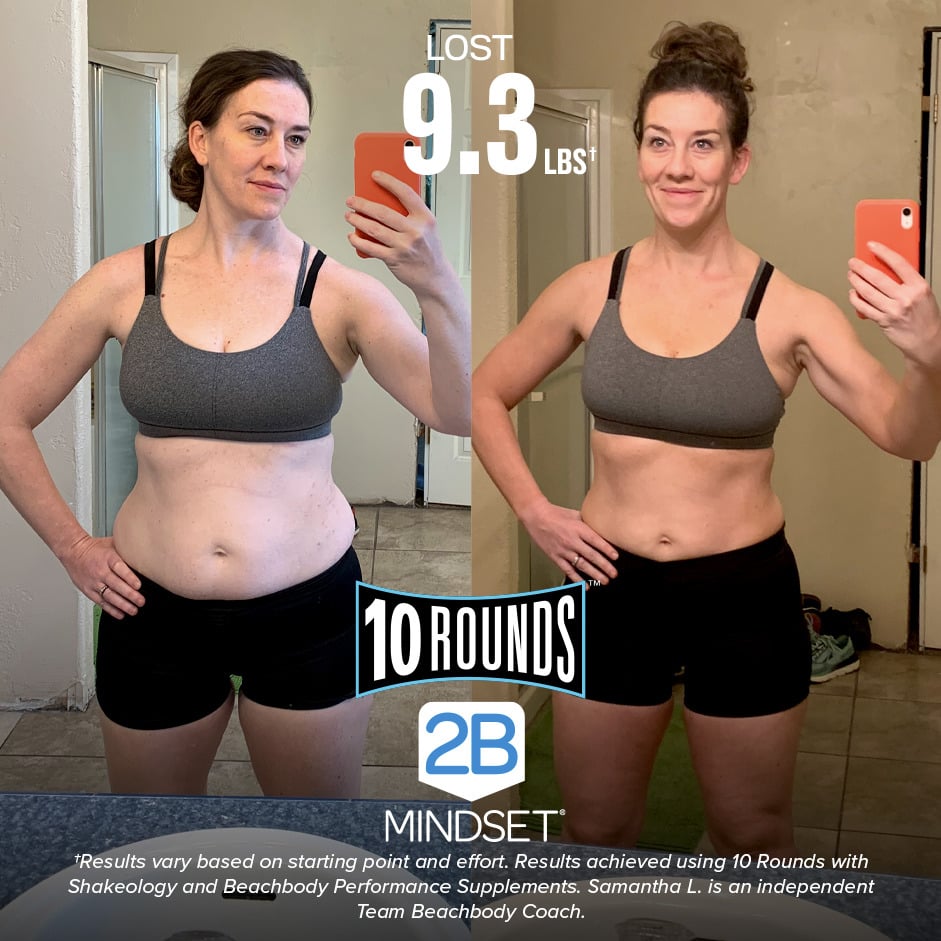 You will get results because the 10 Rounds Workout is addictive! It's not only fun, but the video quality is to die for! I have to tell you a little secret I'm not supposed to share yet, 10 Rounds was filmed OUTSIDE of a regular studio! That's right! Beachbody decided to shoot all the workouts all across the United States of America! In 6 different cities all over the US! So every workout you will be left guessing "What city is next!?!"
Is There 10 Rounds Early Access Available?
Yes you bet! We have access to give you VIP access to 10 Rounds if you want to get access to the workout before the release on April 6th. But we can get you access on March 13th if you fill in the form below, just make sure you check off that you would like early access so we can connect with you before we get back to everyone else.
I Want 10 Rounds! How Do I Get It?
Simply fill in the form below and not only will you get 10 Rounds before everyone else, but you will also get support from our top team of nutritionists, coaches, and support system to ensure you get maximum results with 10 Rounds! Are you ready? Let's get started!
Apply To Join 10 Rounds Early Access