It's hard to believe that some people pay hundreds of dollars each year for gym memberships and personal trainer sessions. For me, the cost of a gym membership is not enough to motivation to get off the couch. I tried that, but because I had so little direction of how and what to exercise, my commitment was short-lived. Personal training sessions are incredibly overpriced, especially if you hire through a gym.
Beachbody programs were my solution. They are amazingly inexpensive in comparison to other options, and they simplify the process because all I have to do is tell myself to "press play every day." I have completed a number of their exercise systems, including P90x and Insanity, but Les Mills PUMP is by far my favorite because it fulfills my particular requirements for a workout program and is not very time-consuming.
A Little About Les Mills PUMP
Les Mills PUMP promises rapid weight loss and effective strength training with the trademarked Rep Effect. The idea is to use light weights at a higher repetition rate to tone muscles, burn calories and develop a lean physique.
One downside to Les Mills PUMP is the cost. I paid $245 for the program, which is a little more than most Beachbody exercise systems. However, when you consider the cost of a gym membership and the high rate of people who follow through with Beachbody workout programs, this is an unbeatable value.
Les Mills PUMP incorporates seven workout routines:
PUMP Challenge (20 minutes): resistance exercises that provide effective strength training
PUMP and Burn (30 minutes): engages several muscle groups and burns a high level of calories
PUMP and Shred (45 minutes): high-repetition exercises that burn an immense number of calories
PUMP Revolution (55 minutes): intense cardio and power training that incorporates presses and lunges
PUMP Extreme (55 minutes): target major muscle groups with this intense weight-training routine
Flow (20 minutes): focused on flexibility and stability training to compensate for the intense workouts involved in the other DVDs
Hardcore Abs: intense core moves that work the abs and back muscles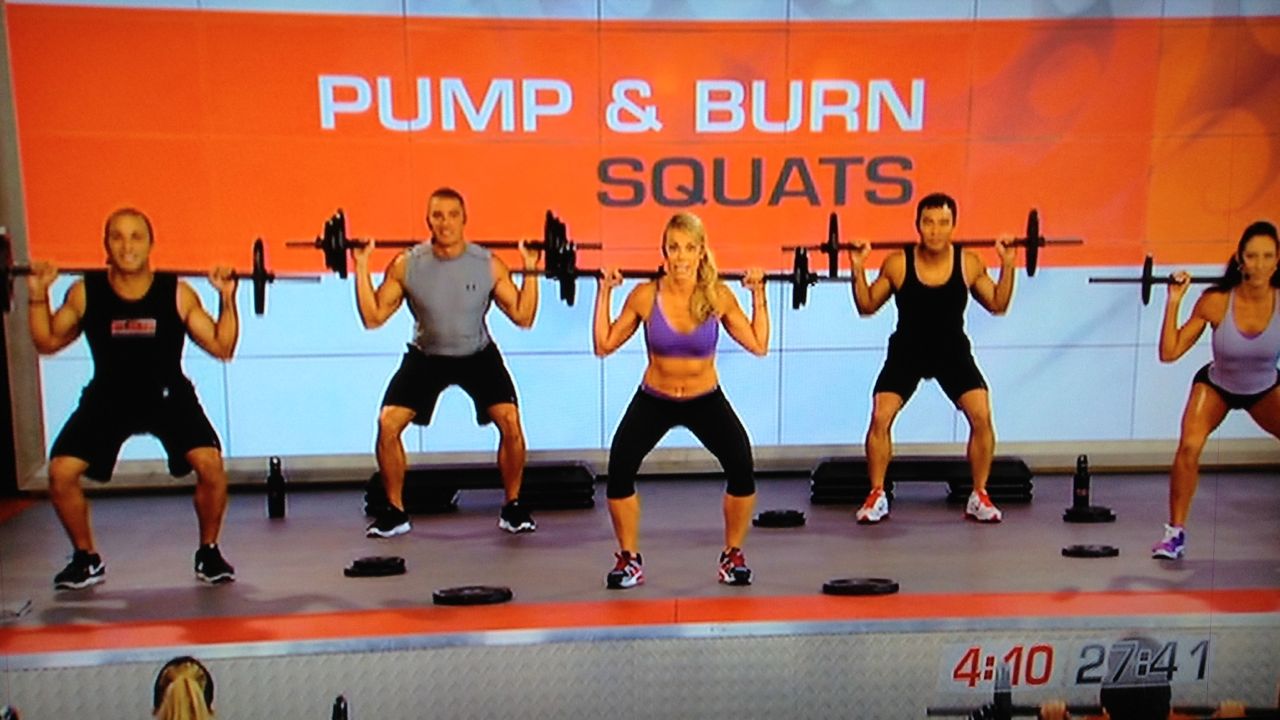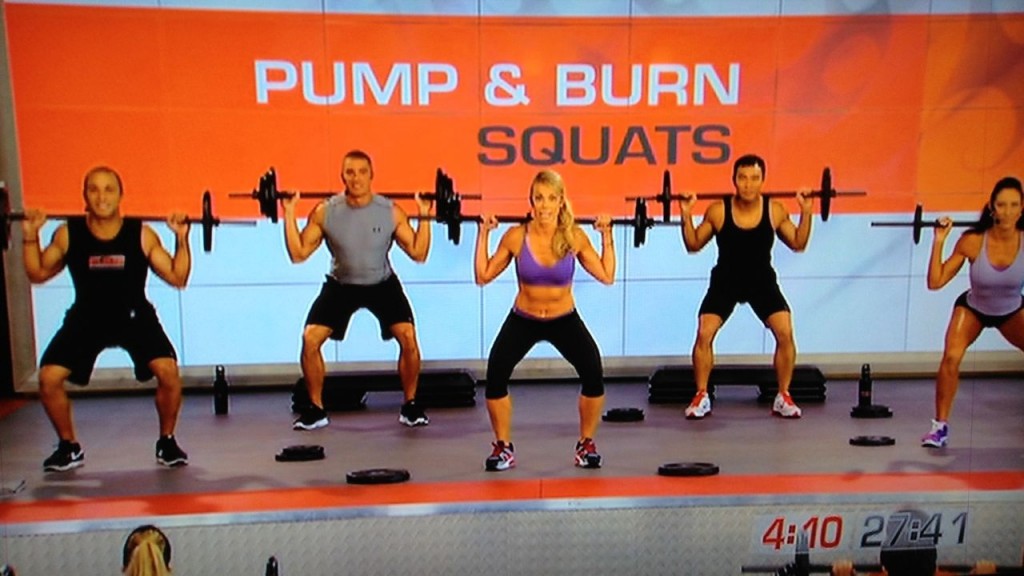 I liked the fact that these routines were substantially shorter than those involved in P90x. However, that does not take away from their effectiveness. Overall, I found the organization of the program to be organized in such a way that produced quick results without risking injuries.
The equipment I received with the package included:
Two 5-pound and two 10-pound, vinyl-coated weight plates
Padded-grip barbell
Two safety clips to maintain stability and balance
Lean, Strong and Unstoppable Fitness Guide.
Get Lean Nutrition Guide
Tape measure to monitor results
Beachbody online support
The first few weeks of Les Mills PUMP
I was attracted to Les Mills PUMP because it focuses on two of the most important elements of physical fitness: cardio and strength training. I also liked the shorter length of the workouts.
I started noticing results after week one. My entire body was sore and I was sweating buckets, even though I wasn't exactly out-of-shape before I started the program. I particularly enjoyed the Flow video because it was a welcomed break from the other highly intense workout routines.
My Les Mills PUMP Results
As I said, I started noticing results after week one. But after week four, I was back to the 8 percent body fat percentage that I had reached after completing Insanity. Even though my friends and family know I'm sort of a health nut, they noticed my results, and a few of them even starting using the program.
I would recommend Les Mills PUMP to anyone who has a lot of time-consuming responsibilities, but wants to shed weight in a short period of time. You may also like the clever combination of cardio, strength and flexibility exercises. I believe that compared to other Beachbody programs, Les Mills PUMP is a good match for a wide audience.