How hard is it to lose 10 pounds? How about 45 pounds in 90 days? It's actually not that hard as long as you have a solid plan. That's where P90X comes in. I've been doing P90X for 45 days now, and I've been really impressed with the results. Here is my P90X review for you to decide if Tony Horton's P90X is for you! And even if you decide you aren't sure yet, please take 2 seconds and add me as your free Beachbody Coach!
The Secret to P90X
The secret to P90X is muscle confusion. Most workout programs people follow cause them to plateau. Plateaus are terrible because you basically stop losing weight, gaining muscle, and stop seeing results. This is when people tend to quit. By utilizing targeted training phases, P90X keeps your body guessing, adapting and changing! You continue to get results throughout your entire 90 day period.
Each workout runs anywhere from an hour to an hour and a half, but trust me the time fly's by with Tony Horton pushing you and reminding you how your body is changing. The workouts are circuit training, meaning you move from exercise to exercise in P90X without a lot of rest in between. This allows your heart rate to stay up nearly the entire time you are doing the workout. Tony is really good about making sure you check your heart rate monitor to ensure you aren't pushing yourself too hard, or at the same time, aren't pushing hard enough.


My Favorite P90X Workouts
My two favorite P90X workouts are definitely "P90X Plyo" or Plyometrics. It is an intense workout that lasts 60 minutes and gets your cardio systems firing on all cylinders to keep up with Tony Horton. You will be warming up, then jumping like crazy getting your heart rate rocking and your lower body changing. Make sure you put a great pair of shoes on for this workout or you will be in some serious pain the next day.
The other workout that I love that many people struggle with is P90X Yoga. P90X Yoga is an intense form of yoga that takes about an hour and a half to complete. I love it because so many people are so worried about cardio, muscles, and training, that they always forget about flexibility. Without flexibility, you are going to suffer your entire life! Yoga X gets your entire body stretched, working, pushing, and changing to ensure you live a long healthy life, and allows you to continue training without getting injured. If you suffer from back problems, circulatory issues, or have trouble concentrating, you need to ROCK Yoga X, it will change your life.
Why I Love P90X
It's no secret that I love P90X. One of the main reasons is Tony Horton. Listen, people are always asking me "Miguel, what is the best workout program. Should I do P90X, should I do Insanity, should I do TurboFire?" And the reality is: The best workout program is the one with the best trainer that keeps you motivated and excited to complete the workout. Tony Horton is THE KING of motivation and keeping you engaged as you work your butt off to change your body, and improve your health and wellness with P90X.
I was actually super lucky and had a chance to meet Tony Horton in Calgary a few weeks ago and we snapped a few pictures! Tony Horton in real life is exactly what you see on TV. He will get you ripped! No questions!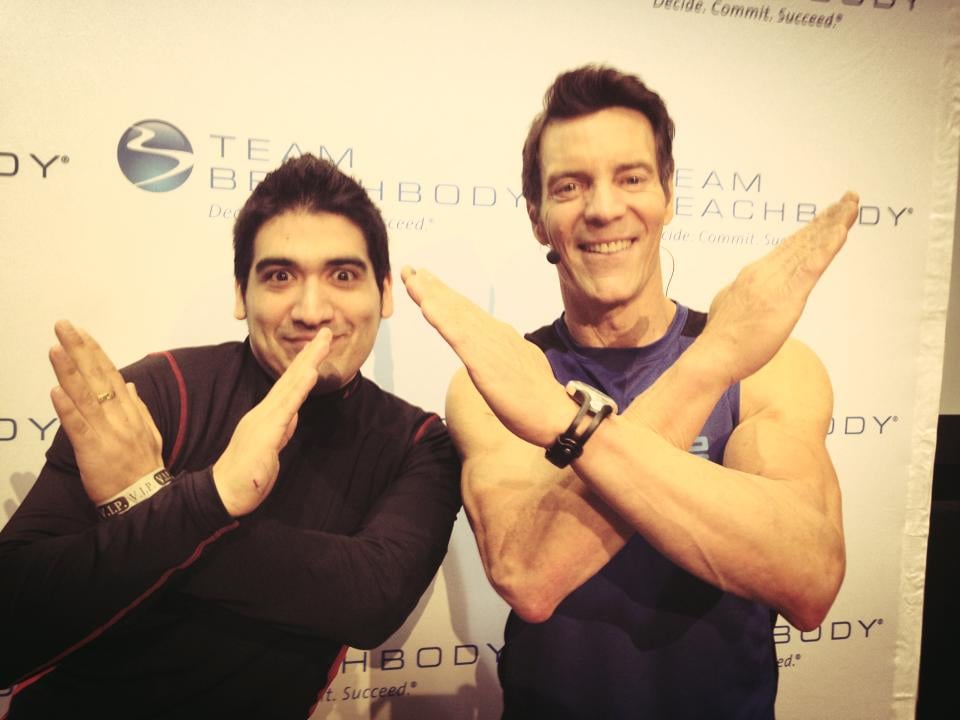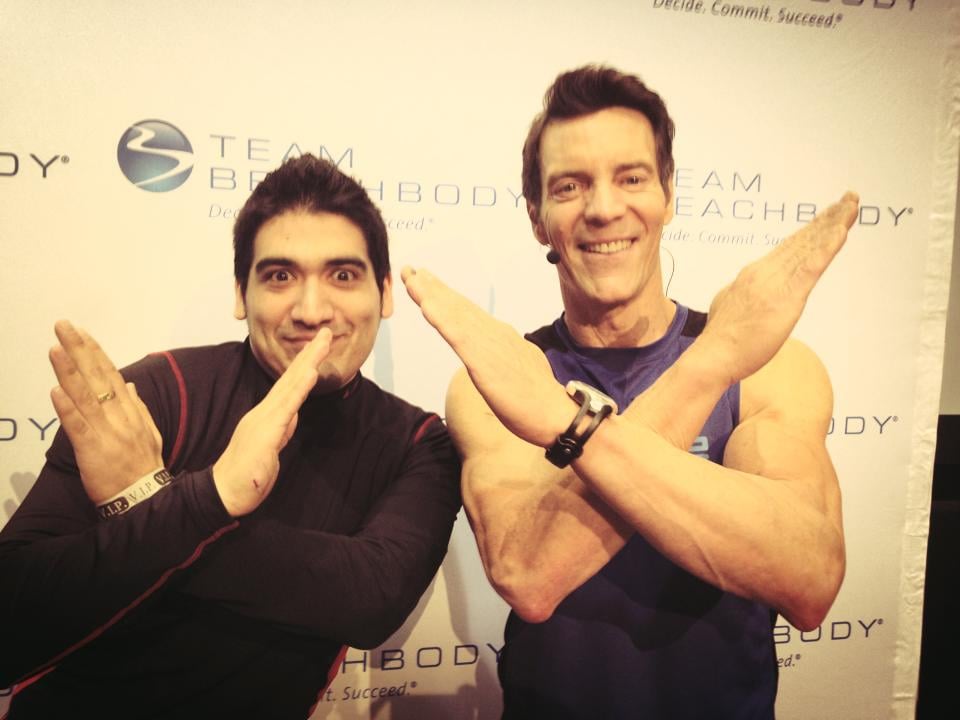 What's Included in P90X
P90X is the ultimate home workout program. It includes 12 DVD's that will completely change your life. The workouts you get are:
01 Chest & Back
02 Plyometrics
03 Shoulders & Arms
04 Yoga X
05 Legs & Back
06 Kenpo X
07 X Stretch
08 Core Synergistics
09 Chest, Shoulders & Triceps
10 Back & Biceps
11 Cardio X
12 Ab Ripper X
Plus, if you order from a Beachbody coach like myself, you will get 5 bonus workouts as well as Shakeology which you will need to get through the workouts and recover after a crazy P90X workout. The 5 Bonus workout's are:
01 Interval X Plus
02 Kempo Cardio Plus
03 Upper Plus
04 Total Body Plus
05 Abs/Core Plus
As if that wasn't enough they even throw in a few more extras:
3 Phase P90X Nutrition Plan. Designed to help you lose fat, build lean muscle, and maintain high energy levels through each part of the program.
P90X Fitness Guide. Packed with information and tools to help you set your workout goals, track your progress, and stay inspired.
How to Bring It Video. Get a quick overview of the complete P90X Extreme Home Fitness training system.
P90X Calendar and Online Support. Track your progress and stay motivated.
And I always forget that when you order the complete system they send you two additional bonus DVD's called the "One on One" workouts that get your working out with Tony Horton one on one, they are very cool! You can buy P90X at the special discount here, and I will also become your free coach!
Final Thoughts on P90X
I love P90X, and it was a dream come true to meet Tony Horton in Calgary. The guy will get you going, and will get you losing weight, inches, and will re-build your body. If you are committed to getting in the best shape of your life, there is no other workout I would recommend to you than P90X. It is literally the ultimate home workout program.
I want to give you some options though because I know some of you maybe still aren't convinced, so here are some options:
If you are ready to rock and roll, here is a special link to get you P90X for an $80 dollar savings PLUS bonuses. You will get everything above for $180 bucks.
If you want to chat on Facebook with me so we can plan your workouts, or if you have questions before taking the next step, please add me at: http://fb.me/miguelcarrasco
If you are looking for a free Beachbody Coach, I'd be honored to become your coach, and when you are ready, help you get in the best shape of your life. Just add me as your coach here.
There you have it folks, the Ultimate P90X review for you. I hope you keep dreaming the extreme, and live with passion!