I want to send you a free copy of 30 Day Breakaway
30 Day Breakaway is here! The ultimate workout for runners that want to run RECORD TIMES in just 4 weeks! Workouts designed for runners, mixed with an INCREDIBLE audio guided runs that train you to run the right way! Enter this contest and you also get to TRY 30 DAY BREAKAWAY in our PRIVATE Facebook Group that you will get access to on the next page! That's right, we have one FULL WORKOUT for you to try! Even if you don't win!
To celebrate the launch we will be giving away one copy of 30 Day Breakaway! 30 Day Breakaway is the brand new world-class running program developed by Beachbody Super Trainer and Nationally Ranked Track and Field Star, Idalis Velazquez!
Enter To Win 30 Day Breakaway Today
Step 1. – Make me your FREE Beachbody Coach so that I can help you get the most out of 10 Rounds and your Beachbody workouts. It takes 2 minutes. Click Here To Create a FREE account.
Note: This contest is only open to new Beachbody Customers without a Beachbody Coach or my existing Beachbody Customers. If you do not have a coach but have a Beachbody account, Add Me On Facebook so we can connect and send me a message "Enter Contest!"
Step 2. – Fill In The Form Below To Complete Your Entry and Try A Free 30 Day Breakaway Program!
Win a copy of 30 Day Breakaway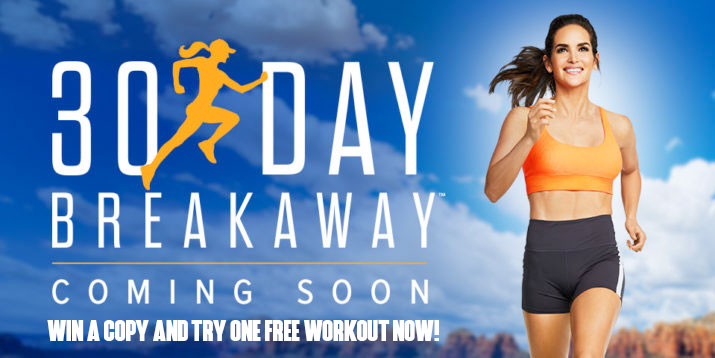 30 Day Breakaway
This contest is only open to my Beachbody Customers. If you already have another Beachbody Coach, PLEASE DO NOT enter the contest.
There will be one winner for this giveaway. Winner will be randomly selected last week of October 2020.
No purchase necessary to enter the contest.
The contest is not associated in any way with Team Beachbody or the 30 Day Breakaway Workout Program.
Open to US and Canadian residents 21 years or older. Void where prohibited or restricted by US or Canadian law.
Winner will have to answer a skill-testing question.
Winner will receive one digital copy of 30 Day Breakaway once made available for purchase by Team Beachbody.