Are you excited for Core de Force? Are you excited to get support from a Top Beachbody Coach that has worked out LIVE with Joel and Jericho and gone through Core de Force?
Beachbody's latest workout is now available exclusively through Team Beachbody Coaches like me! This workout brings together two super trainers, Joel Freeman and Jericho McMatthews, and give you the ultimate MMA workout to get you in the best shape of your life! In fact, you may recognize Joel and Jericho from Les Mills Pump! If you want to find out all about Core de Force and want to be first to get your hands on this incredible workout, keep on reading!
Buy Core de Force Workout Today
Make sure you read our complete Core de Force Review, but before you do, you might want to know where to grab your copy, and how to get exclusive access to our Core de Foce VIP group for 24/7 support from me and my team! You can buy Core de Force here:
United States Customers:
http://bit.ly/coredeforceusa
Canadian Customers:
http://bit.ly/coredeforcecanada
Note: The Workouts are ON SALE at launch only, for $140 USD, and a special price in Canadian Funds of $164. This includes EVERYTHING you see in this review, plus exclusive access to my Core de Force VIP Group.  If you'd like to join our support group after purchasing, simply request to join here: https://www.facebook.com/groups/coredeforcevip/
The Complete Core de Force Workout Review
Want to train like an MMA fighter? A Boxer? A Kickboxer? Maybe you have no desire to actually step in the ring, but you would love to look like someone that trains too! Look no further than Joel and Jericho's incredible new workout!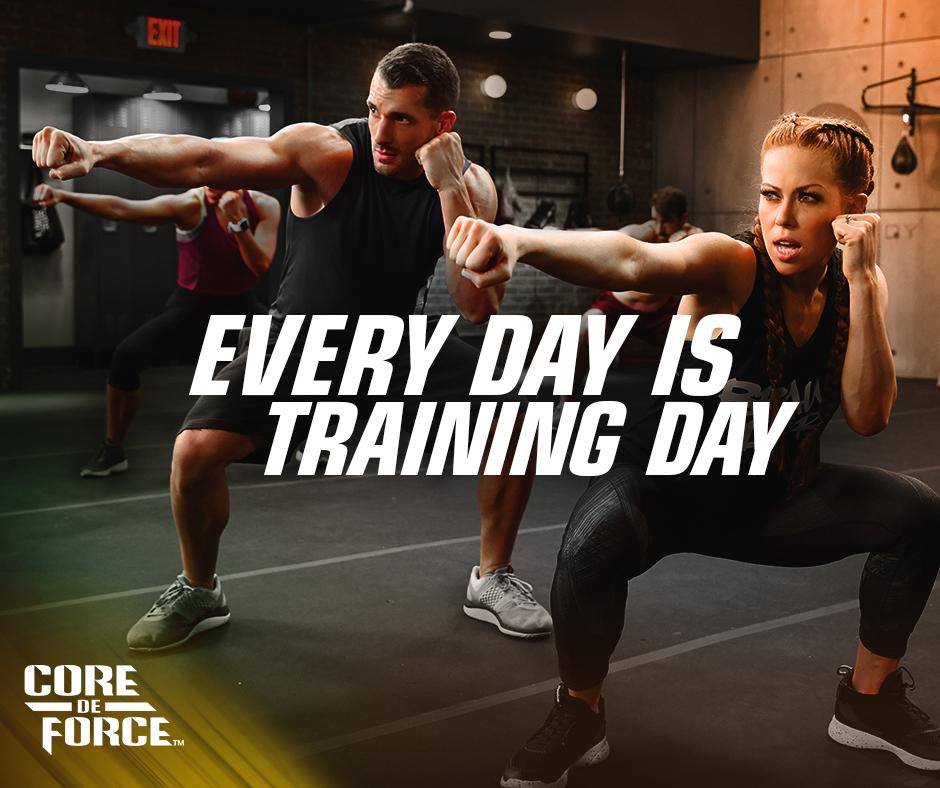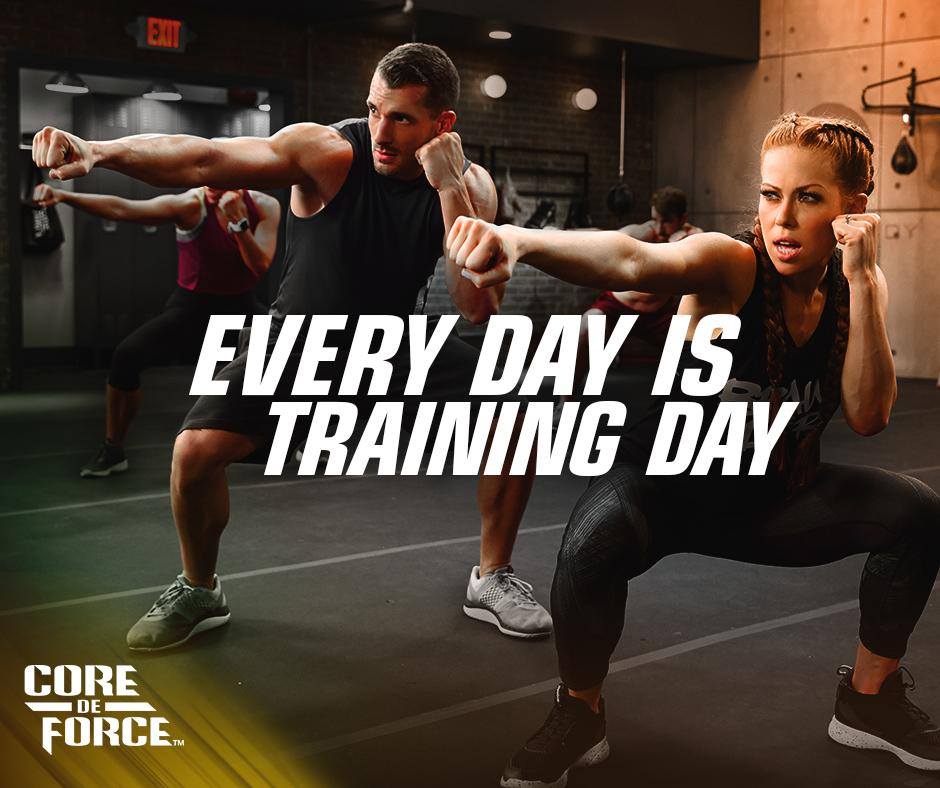 Your workouts will start with a quick warm-up, followed by workouts that are structured to last three minutes. Expect to give it your all for three minutes! You will be shown the moves and combinations before you blast off, and you will love it! Your core will be engaged the entire time so get ready for incredible midsection.
As your three minutes end, get ready for the Spike Move, that will blast your heart rate and help you burn more calories all day long! If you are familiar with TurboFire HIIT workouts, or max interval training workouts, this is a very similar concept that helped me drop 55 pounds in just 90 days!
What is Included in Core de Force?
You will get 10 workouts, organized into three different types of workout focuses with Core de Force:
Boxing, Kickboxing, Muay Thai
Bodyweight training for sculpting
Interval Training
All workouts are 30 to 45 minutes in length, but time fly's as you get into the punching, kicking, and other fun MMA style workout routines!
What Workouts Are Included in Core de Force?
MMA Speed
Upper body and core-focused, Boxing-influenced workout.
MMA Shred
Muay-Thai-inspired elbows and kicks for a head-to-toe shred.
MMA Power
Fast-paced cardio conditioning workout using explosive and defensive-style movements.
MMA Plyo
Combining Boxing, Muay Thai and plyometrics into one workout.
Power Sculpt
Explosive power and interval training to help sculpt lean muscle and build next-level endurance.
Dynamic Strength
No-equipment, bodyweight throwdown helps carve impressive definition.
Active Recovery
A rest day workout that focuses on form and technique to fight muscle stiffness and soreness. Recharge for the week ahead with this.
Core de Force Relief
A 5-minute session that helps relieve tight and tired muscles.
Core Kinetics
Strengthen your powerhouse with unique MMA-inspired moves that help carve flat abs and tight obliques.
5 Min Core On the Floor
5 challenging plank movements to help burn the belly and define, flatten, and tone the tummy.
MMA Mashup
From boxing and Muay Thai combos to resistance and plyo burners, this challenging workout will leave you drenched-and wanting more. All the best CORE DE FORCE moves in one killer workout! Only available to people who buy from a Team Beachody Coach (That's me!)
When Will Core de Force be Released?
Core de Force is now released exclusively through Team Beachbody Coaches. If you would like to be first to get your copy of Core de Force, simply order below! Not only will you get the workout program, but you will also get exclusive access to my Core de Force VIP Support group!
United States Customers:
http://bit.ly/coredeforceusa
Canadian Customers:
http://bit.ly/coredeforcecanada
Can I see A Preview of Core de Force?
Want to see Core de Force in action? We thought you might. Here is a quick video, followed by some results you can expect from this MMA workout
What Results can I expect from Core de Force
The results with Core de Force are absolutely incredible! Of course, as always your results will depend on the level of effort you put into the workouts, but check these Core de Force results out!