I get so many questions asking me why I decided to become a Beachbody Coach. Many people assume it was for the money, and some people even suggest that Beachbody recruited me to become a Beachbody Coach. A "plant" if you will. This makes me laugh so hard, but it is also flattering since people must clearly see that things are going well with the Beachbody business. But I wanted to just take five minutes to explain to you exactly why I decided to become a Beachbody Coach, and why I believe you shouldn't waste any time and become a Beachbody Coach yourself right now.
Get In the Best Shape of My Life
The number one reason people fail to lose weight, or get in the best physical shape of their life is for two reasons: They lack the motivation, and they lack the support.
Everyone focuses on the right workout, the right supplements, getting gym memberships, getting a trainer, the right workout equipment, and even the right running shoes. But guess what everyone leaves till the end? What is going to motivate you, and what is going to support you on your journey to changing your life?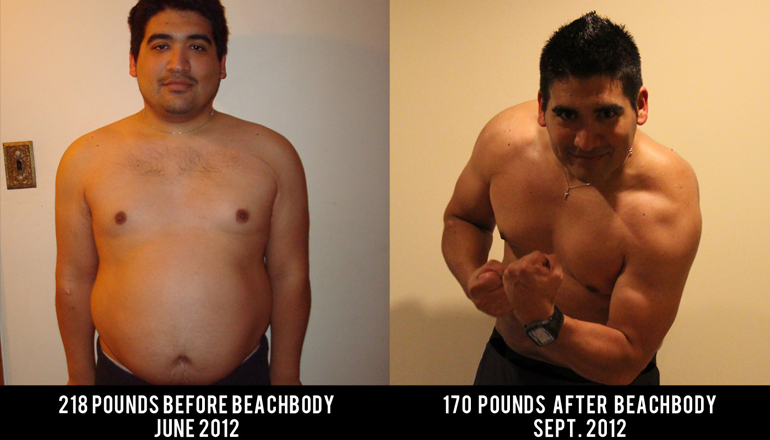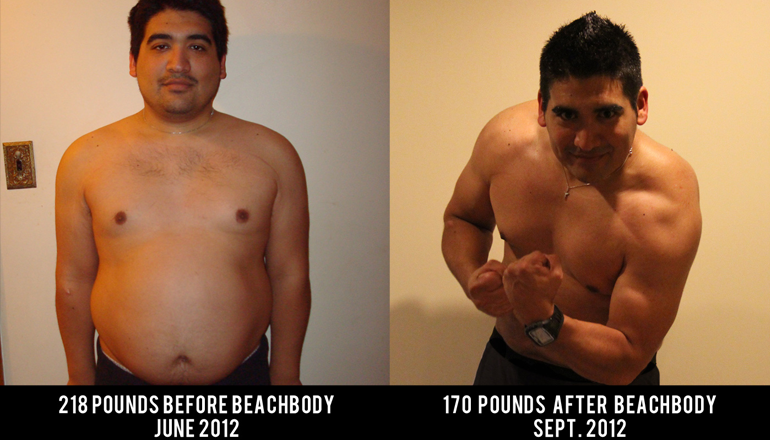 Lack of Motivation Solved by Making Myself Accountable
I didn't want to be a Beachbody coach. That is the honest truth. But I soon found the secret to ensuring I would always be in great shape for the rest of my life. I hope you have a pen and paper handy. If I wanted to keep myself motivated to stay in shape, the best way to do this would be to find Beachbody Coaches, friends that would become Beachbody Challengers, to sign-up with me, and start looking up to me.
You see, I knew that if it was just for me, I would likely easily go back to eating what I wanted, or skipping a few workout sessions here and there. Why not? I wasn't accountable to anyone. However, if I was accountable to a team of coaches, and people that wanted to change their lives, there was no way I could ever let myself go. So I set a goal for myself to build the largest Beachbody Coaching team in Canada. Not to make millions of dollars with Beachbody, but to help millions of people get in shape, and in turn make myself accountable to all these people. I used my own psychology against myself.
Lack of Support Solved With Beachbody Challenge Groups
The other important reason I decided to join as a Beachbody Coach was the Challenge Groups that I personally experienced. The secret that many people don't realize is critical to losing weight is having support daily from a group of people that will help ensure you stick with the workouts and diet plan. Beachbody solves this by having their coaches create Facebook Groups that become "Challenge Groups" where your friends, family, and customers go to talk to each other about weight-loss struggle, successes, and in general share how their weight-loss journey is going.
In order to join these groups, people simply pick a Beachbody Challenge Pack they want, and once they order, Beachbody Coaches get an email, and we add them to our Beachbody Challenge Groups on Facebook!
Success Because I Did It for the Right Reasons
Now I'm not going to lie, the money in Beachbody Coaching is incredible. In less than 3 months, I am making more than most people make after going to University or College for 4 years. And I get paid every single Thursday, like clock-work. The thing is, for me it never was about the money, it was always about trying to help as many people as I could get in great shape, and they would in turn help me by forcing me to stay in great shape to be a good leader and role-model for them on their own fitness journey.
I hope this makes sense to you. I'd love nothing more than to help you get in the best shape of your life, and I know that this method works. All you need to do is commit!