I want to send you a free copy of 10 Rounds!
10 Rounds is coming on April 6th, 2020 and it is set to take the entire fitness world by storm. Enter this contest and you also get to TRY 10 ROUNDS TODAY on the next page!
To celebrate the launch we will be giving away a copy of 10 Rounds Boxing Workout to one lucky entrant! 10 Rounds is the incredible brand new home boxing workout created by Super Trainer Joel Freeman and Team Beachbody. You can read the full 10 Rounds Workout Review here.
Enter To Win 10 Rounds Today
Step 1. – Make me your FREE Beachbody Coach so that I can help you get the most out of 10 Rounds and your Beachbody workouts. It takes 2 minutes. Click Here To Create a FREE account.
Note: This contest is only open to new Beachbody Customers without a Beachbody Coach or my existing Beachbody Customers. If you do not have a coach, but have a Beachbody account, Add Me On Facebook so we can connect!
Step 2. – Fill In The Form Below To Complete Your Entry and Try A Free 10 Rounds Workout!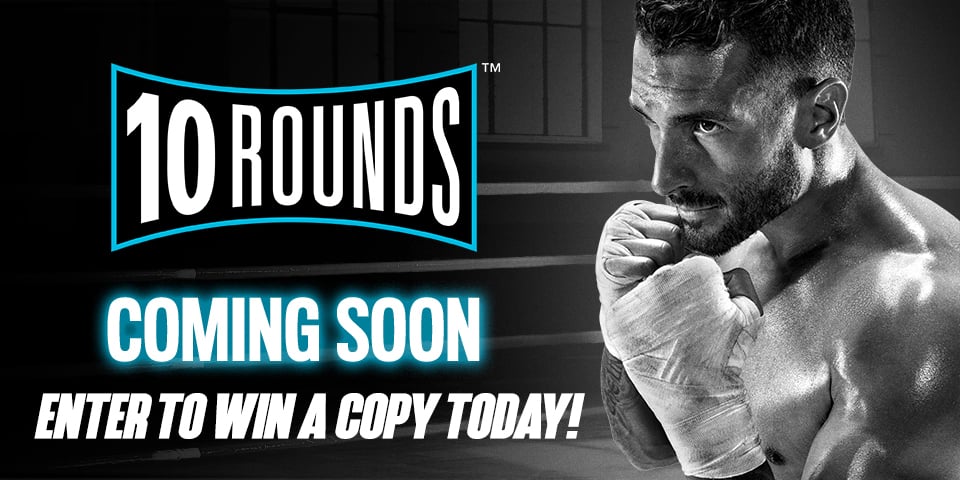 10 Rounds Contest Rules
This contest is only open to my Beachbody Customers. If you already have another Beachbody Coach, PLEASE DO NOT enter the contest.
There will be one winner for this giveaway. Winner will be selected and posted on Facebook at http://www.facebook.com/smartassfitness on April 5th, 2020
No purchase necessary to enter the contest.
The contest is not associated in any way with Team Beachbody or the 10 Rounds Workout Program.
Open to US and Canadian residents 21 years or older. Void where prohibited or restricted by US or Canadian law.
Winner will have to answer a skill-testing question.
Winner will receive one copy of 10 Rounds Workout (Estimated Retail Value $120) once made available for purchase by Team Beachbody.