What fitness levels can do 21 Day Fix?
Everyone can do 21 Day Fix and get great results. Each workout has a modifier to show easier moves. The test groups included fit people as well as people with 100+ pounds to lose, to be sure that anyone could be successful with this program. We have also written the Complete Guide to 21 Day Fix if you want to dive deeper with more information and videos of 21 Day Fix. If you are looking to order 21 Day Fix, you can order it right here.
What's included in 21 Day Fix?
Essential 21 Day Fix Challenge Package:
7 color-coded portion-control containers
6 easy-to-follow 30-minute workouts, plus 1 BONUS workout: 21 Day Fix Plyo when you order from this site.
21 Day Fix Start Here quickstart guide and workout calendar
21 Day Fix Eating Plan that shows you exactly what to do
3 Day Quick Fix Guide, Autumn's secret weapon for fast weight loss
30 Day Supply of Shakeology
Shakeology Shaker Cup
Dirty 30 bonus workout
24/7 Support from Miguel Carrasco and his Beachbody Coaching Team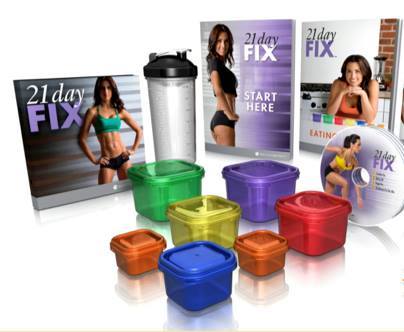 What equipment is needed?
Dumbbells or a resistance band are used in some workouts.
A yoga mat and the Beachbody
miniMAT are helpful, but not required.
Do I have to do the workouts, or can I just follow the portion-control Eating Plan?
Both the workouts and Eating Plan are essential to get the best results in 21 days.
If you're worried about being out of shape, we suggest you follow the modifier and do what you can, rather than skipping the workouts entirely. You'll feel stronger in no time.
What's unique about the portion-control containers?
They're color-coded so you can easily see which foods go in which containers.
They're specifically designed to measure 21 Day Fix portions perfectly.
The unique nesting design stores everything away neatly while saving space.
They fit easily into your lifestyle—you can take them with you to work, school, or anywhere you need to go.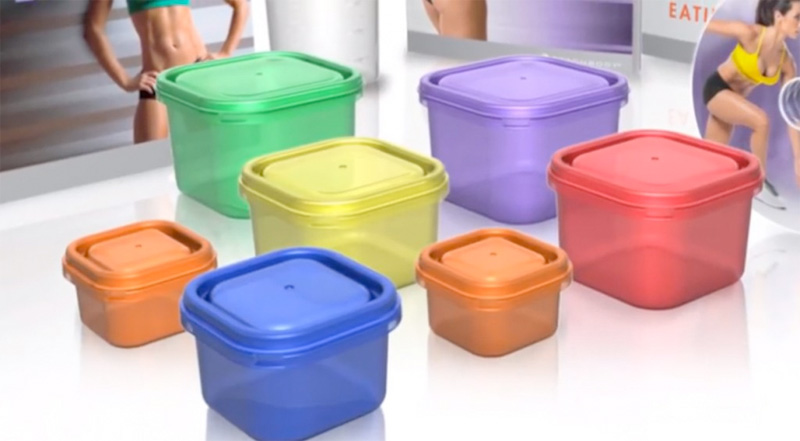 Can I use other containers I have at home?
No, these are custom-designed for 21 Day Fix. Other containers may have the wrong proportions and you will not be successful unless you follow the Eating Plan using these containers.
Very few (if any) other containers come in the variety of sizes needed for 21 Day Fix.
Can I eat out at restaurants when I do 21 Day Fix?
Yes! The Eating Plan includes a restaurant guide that shows you how to practice portion control at your favorite restaurants.
What does it mean when you say "no off-limit foods"?
The 21 Day Fix Eating Plan shows you how to incorporate treats (like chocolate and wine) into the plan . . . and you can still lose weight.
What makes the 21 Day Fix workouts so effective?
21 Day Fix takes all of the guesswork out of working out. You know which workout to do each day and can be confident you're working your whole body efficiently in just 30 minutes a day.
The 30-minute boot-camp style workouts keep your heart rate up throughout, so you have an effective and efficient workout that burns maximum calories.
The workouts yield consistent calorie-burning results, unlike a treadmill workout that can have very inconsistent and inaccurate calorie counts.
What makes the 21 Day Fix workouts so effective?
Trainer Autumn Calabrese created a 7-day-a-week schedule to give you the best results in just 21 days
There's a modifier in every workout to show you how to take down the intensity while still getting awesome results.
Each day of the week is a different workout, all perfectly designed to avoid overtraining and keep you injury-free.
How much does 21 Day Fix cost?
21 Day Fix is on sale for $160. At this price Beachbody is basically giving the program away so they can have it in the hands of as many people as possible.
21 Day Fix  Challenge Pack – (On Sale for $160)
Includes 7 Workouts, Bonus Dirty 30 Workout DVD, 3 Day Quick Fix, Eating Plan, 30 Day Supply of Shakeology, and 30 Day's Team Beachbody VIP Membership
>> Order Here: http://bit.ly/21dayfixcp <<
Includes Free Shipping and Handling