Want To Buy P90X3?
It's crazy that P90X3 hasn't even been released yet, and everyone is talking about! P90X3 will be released December 10th, 2013 and is Tony Horton's latest workout program. What's cool about P90X3? It is only a 30 minute a day workout! If you want to be one of the first to buy P90X3, can now buy P90X3 as it has officially launched!
P90X3 Challenge Pack – (On Sale for $180 December 2013 Only)
16 Workouts Plus: Accelerate Your P90X3 Results DVD, Bonus One on One Leg DVD, P90X3 Hat, and 30 Day Supply of Shakeology, Beachbody VIP Membership
Order Here: http://bit.ly/p90x3cp
Includes Free Shipping and Handling

P90X3 Base Kit – $119.85
All the 16 P90X3 Workouts
Order Here: http://bit.ly/p90x3base
P90X3 Ultimate- $329.55
Base Kit & Deluxe Kit Plus: P90X3 Chin-Up Bar, P90X3 Chin-Up Max, 30 Day Supply of Results & Recovery, Premium Beachbody Jump Mat
Order Here: http://bit.ly/p90x3deluxe
P90X3 Deluxe – $239.70
Base Kit Workouts, Plus: 3 Elite Extreme Workouts, Elite Block Calendar, 30 Day Supply of E&E, 3 B-Line Resistance Bands
Order Here: http://bit.ly/p90x3deluxe
What Can I Expect from P90X3?
P90X3 was designed for people that want to get P90X results, but simply don't have the time to exercise 60 to 90 minutes a day. In order to do this, Tony Horton created an Accelerated version of P90X. This is called P90X3. I've been lucky enough to try the workout, and I can tell you that I love it! The cool thing is the workout starts the moment the workout timer starts. Your heart starts pumping, your blood starts flowing, and you get incredible results.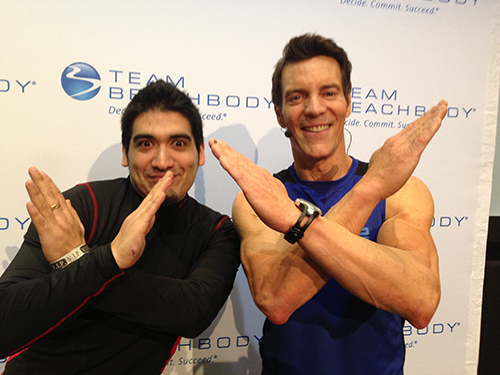 The P90X3 workout schedule provides you with four different options: Classic, Lean, Doubles, Mass. The Mass workout schedule is great if you have already done P90X or P90X2, and just looking to build up naturally. P90X3 comes with 20 different workouts ranging from YogaX, to Warrior Workouts and Mixed Martial Arts inspired MMX workout. There is even a special stretch CD that was designed by Malachi Davis, an Olympic sprinter.
More P90X3 Details Before You Buy
I wanted to give you the full P90X3 review experience, so I decided to make a quick video for you, explaining everything that is included in P90X3, and why you should be excited to buy P90X3.
If you would like to be the first to buy P90X3, just make sure you fill in all the information below. Come launch day, I will send you the special link to buy P90X3!