In June 2014, Chalene Johnson PiYo will be released! Years after the initial release of Turbo Jam, and then TurboFire, Chalene Johnson has created a new workout program that is sure to send people scrambling to find copies. PiYo takes the best parts of Pilates and Yoga and adds the Chalene Johnson speed and incredible music. There is no other workout other than PiYo where you will get your strength training, cardio, and flexibility all done in one incredible workout. You can read the full PiYo Workout Review here.
Can I See PiYo In Action?
Here is the cool down phase of PiYo. During this PiYo review at Leadership, I was lucky enough to watch Chalene show us the PiYo Workout. I loved the entire workout but it was so fast paced, I didn't want to stop to shoot some video! This is the cool down so you can get a feel for the moves. PiYo really is a cool combination of Pilates and Yoga. Turbo Yoga if you will. And the PiYo Workout Schedule is going to keep you guessing, and sweating the entire time.
Be First To Get Chalene Johnson PiYo
PiYo has now been released to the world and you can get your own exclusive copy right here before it sells out. PiYo includes 8 workouts, plus a bonus PiYo Buns workout, AND Shakeology for the launch discount price!
Order PiYo Today for $140 and save before it sells out
Make sure you order quickly as supplies at this price are limited. The back order process with Beachbody is typically 4 week delayed shipping once it is out of stock.
What is PiYo?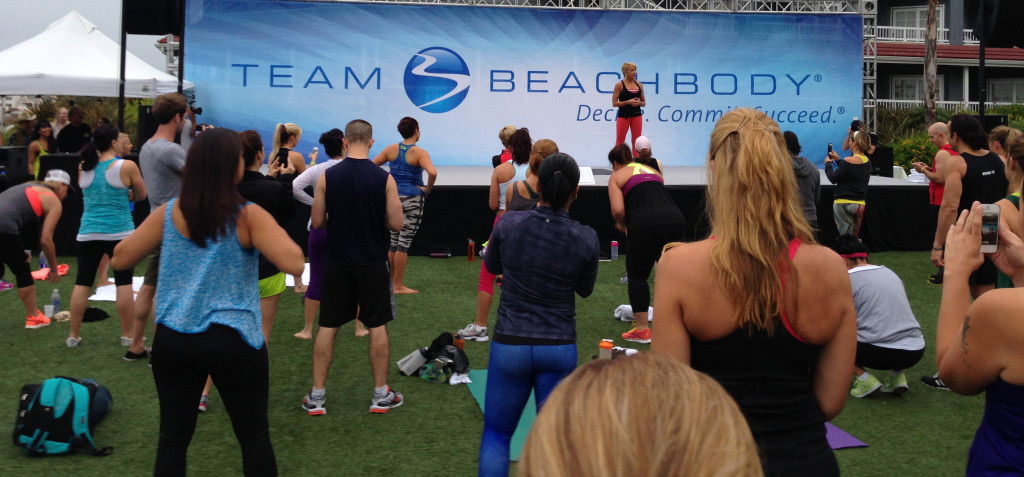 I was one of the first Beachbody Coaches to try Chalene Johnson's PiYo Workout in September 2013. It was amazing and incredible! If you are like me, I personally know Yoga and Pilates are great for me, but I need more music. I need it to be lively and exciting! That is what PiYo is all about. You don't need weights, you don't need to jump ever, you simply use your body to create low-impact movements that will change your body forever.
What Results Can I Get With PiYo
The results you will get with PiYo training will do nothing short but blow your mind. The problem areas that you've always wanted to target will become a thing of the past. You want abs? No problem this is the workout for you. You want long, incredible legs? No problem with PiYo. Want that killer butt that everyone wants? Chalene Johnson PiYo will get you those incredible results.