I'm Miguel Carrasco, a passionate Beachbody Coach that struggled with weight for years, and lost 80 pounds using Beachody's at home workouts. I've helped thousands of people just like you lose anywhere from 10 pounds, all the way to 200 pounds, using Beachbody workout programs. I'm also an Insanity Certified Instructor, and an Elite Beachbody Coach.
In the month of February, I set a goal to help as many people as possible get started on their new path to incredible health and wellness. In order to accomplish this goal, I'm offering three big incentives in the month of February to help make your decision to get started easier
Get a $25 Amazon Gift Card with Purchase of Any Challenge Pack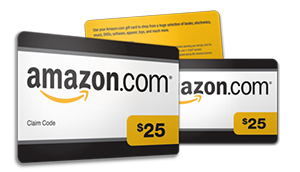 In order to help motivate you and inspire you to take control of your health, I want to offer you four bonuses with your challenge pack order:
I will send you a $25 Gift Card for Amazon.
I will add you to our private Beachbody Challenge Group on Facebook for support, motivation, and health tips to keep you going every day!
$2 Shipping and Handling, which is basically free shipping and handling
30 day supply of Shakeology, The healthiest meal of the day that will help feed your bod with super-greens, super-fruits, and protein.
How To Get Bonuses
Make sure you follow all these steps to make sure you get ALL THE BONUSES above.
Add me as your FREE Beachbody Coach. It's 100% Free, and allows me to track your progress and help you on your journey.
Add me on Facebook so that we can chat about your goals, the program you select, and make sure that you are ready to go when the program arrives.
Once we are friends on Facebook, I will also add you to our free Private Beachbody Challenge Group! This is where the accountability and the magic happens.
Chose your workout below, and order it from the link below.
Send me an email forwarding your order confirmation, and you SHIPPING ADDRESS so I can send you your $25 Amazon Gift Card.
The Most Popular Beachbody Challenge Packs
The Focus T25 Challenge Pack is the number one selling workout program Beachbody provides because it lets you get in incredible shape with just 25 minutes a day. With the Focus T25 Challenge Pack you get:
All 10 High Intensity Workouts in Focus T25 Alpha and Beta
Bonus Core Speed Workout
Bonus Stretch Workout
B-Lines Resistance Bands (15 pounds)
Quick Start Guide
Get It Done Nutrition Guide
Workout Calendars
30 Day Supply of Shakeology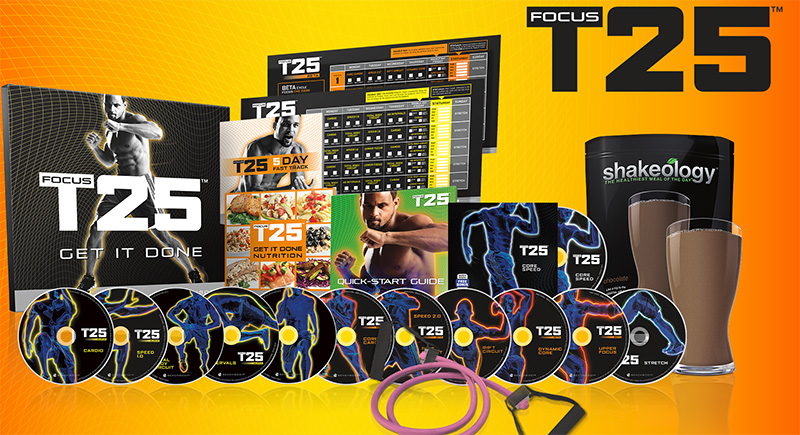 P90X3 takes fitness to another level. I recommend P90X3 to people that want to get absolutely ripped in 90 days. If you want to get some serious muscles, shape, and definition, there is no substitute for P90X3. The P90X3 Challenge Pack includes:
16 Extreme 30 Minute Workouts
Bonus P90X One on One on One Leg DVD
Fitness Guide
Nutrtion Guide
P90X3 Workout Calendar
How to Accelerate DVD
30 Day Supply of Shakeology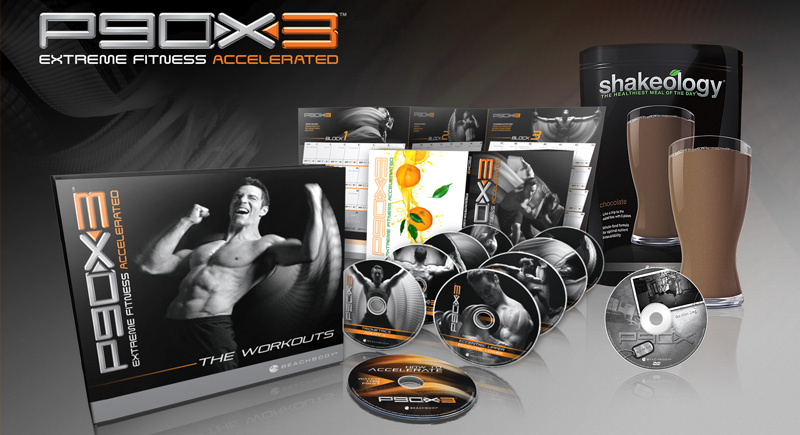 Other Beachbody Challenge Pack Workout Programs
If you are interested in another Beachbody workout, make sure you check out our Ultimate List of Beachbody Challenge Packs.