I had the pleasure of working out at the Sheraton Chicago Health Club. For those that don't know, this was Bill Clinton's favorite hotel in Chicago while he was president. When I checked in, the staff at the front told me they had just finished renovations to the fitness center last week. My eyes lit up and I couldn't wait to check it out.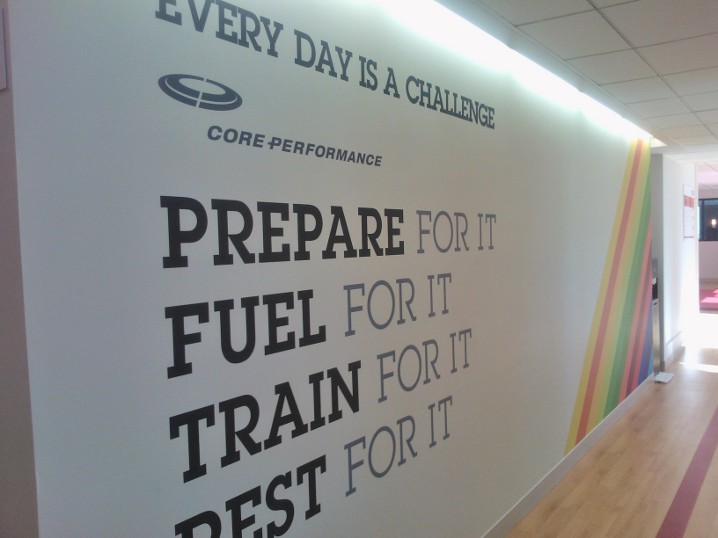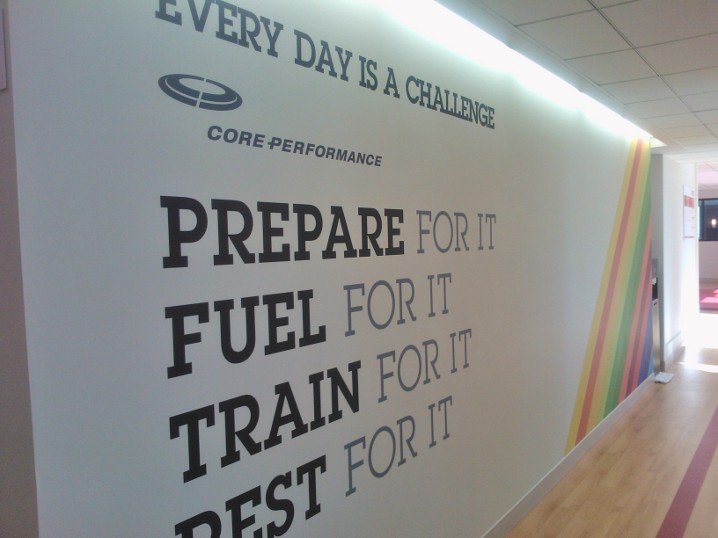 The View and Atmosphere
I've worked out in a lot of gyms, and this one was one of the most impressive when it came to the view. The fitness center is basically right on the famous Chicago River, and has stunning views of Willis Tower, Trump Tower, and the Chicago Harbor. The facility is open 24 hours a day, and located on the 7th floor of the hotel.
All the treadmills and elliptical machines are placed along the windows facing the river so you get an amazing view as you run. The windows are massive, so you get a ton of natural sunlight in.
The floors are stunning. They are fake hardwood floors, but they are very grippy and clean looking and just make you feel fresh when combined with the clean lines and walls. Along one of the walls, is the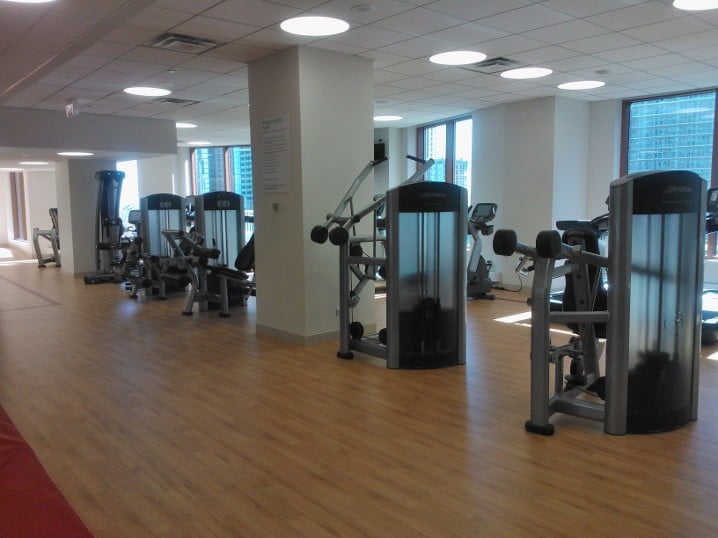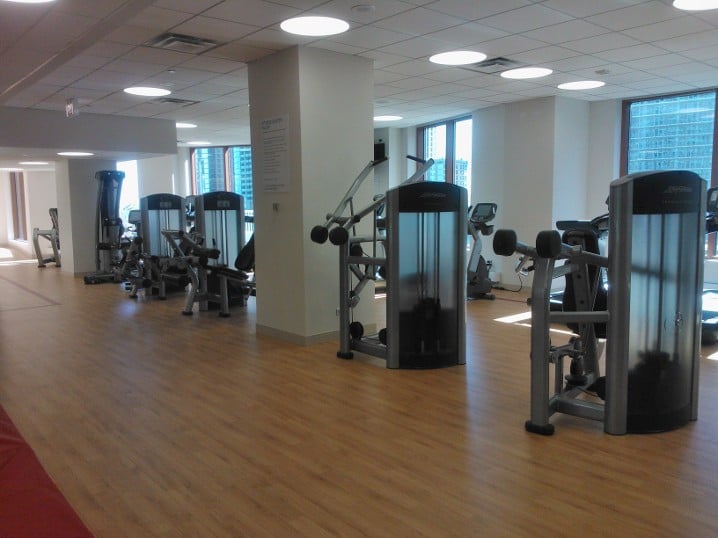 The Machines
Take your pick, they have all a great circuit. Legs, back, abs, arms, chest, shoulders, you can do everything you need on the machines if you prefer. I'm not a big machines kind of guy, but if you are, then you are set!
Extra Equipment
If you want to simply hit the matts and need a fitness ball, they have many sizes to chose from. Simply grab your favorite color and roll it over and get those abs and chest in shape.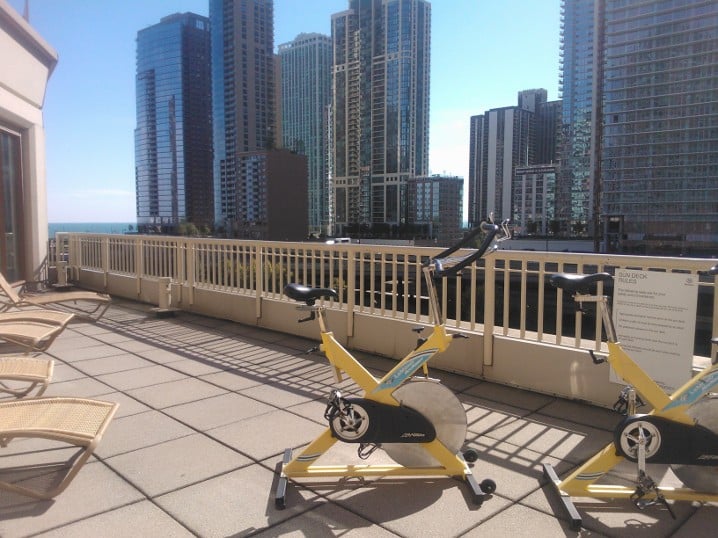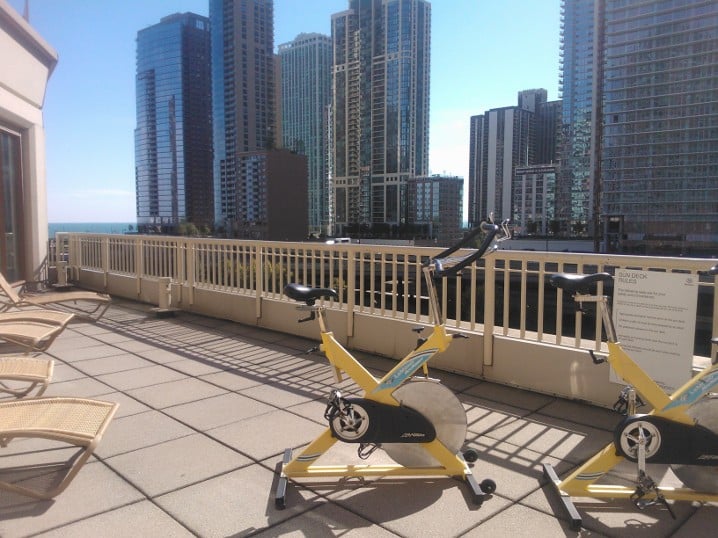 The Sundeck
The sun deck was an awesome surprise. After finishing my run on the treadmill indoors in awe of the incredible view of Lake Michigan and the Chicago River, I went for a walk and noticed there was a door to the outside! Could this even be open. You bet! The view was incredible. For a view like this, you are usually paying for a really expensive dinner at one of the other nearby hotels. To able to just give it everything I had on one of the Lifecycles was just awesome!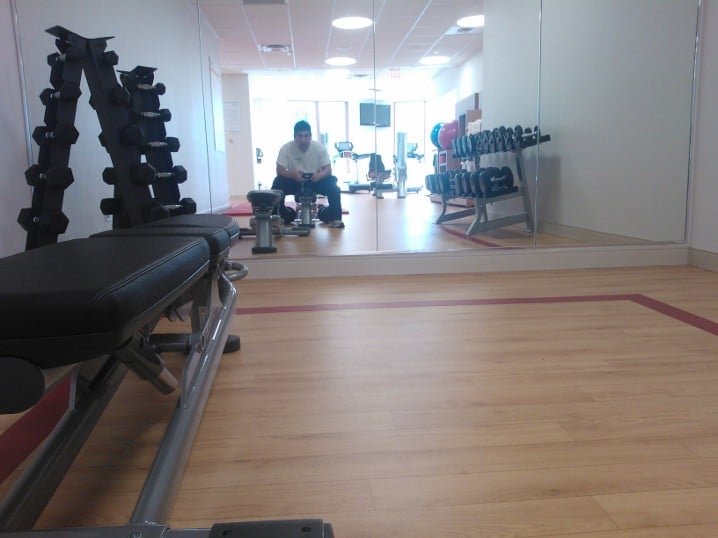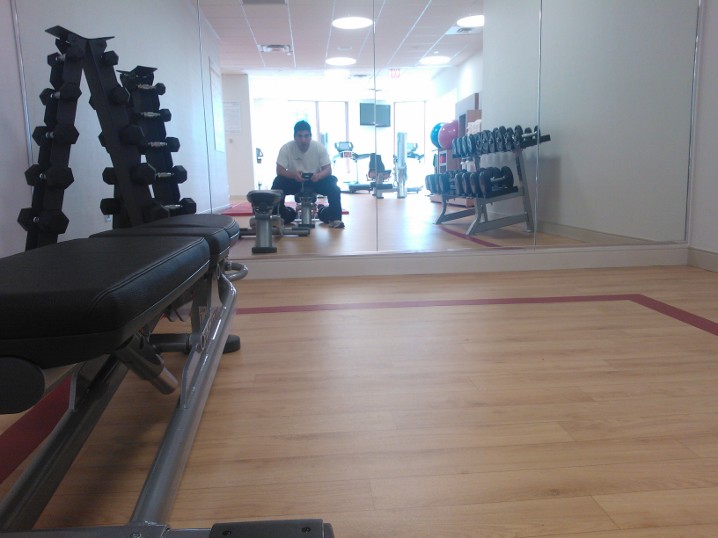 After Workout
Done with your workout? There are a number of things you can enjoy to cool down. From the Indoor heated swimming pool, to the Men & Woman's dry sauna, you will find something to relax you and cool you down (or heat you up before a cool shower). Make sure you book a massage appointment as well! You can chose from Swedish, Deep Tissue, Sports and Reflexology massages.