The last week has been incredibly overwhelming for me. This past week I officially became Canada's first Team Beachbody Diamond Coach. This is an incredible achievement that I am very proud of because in essence it means I have been able to help a record number of people with their level of fitness and health. At the same time it means I have built a team of coaches in just 24 days that are already growing their own organizations, and getting some incredible results!
Thank You Beachbody Family
The response and support from Beachbody has been nothing short of incredible. From the many phone calls the "Beachbody Brass" to even messages from Carl Daikeler (Beachbody CEO) himself on Twitter and Facebook, the support has been incredible. However I think the most incredible thing has been all the support from all the Team Beachbody Coaches out there that have opened their arms to me, and allowed me to be a part of their lives. I just wanted to send a special "Thank You" to everyone that has reached out to me, congratulated me, and supported me throughout this entire process of becoming Canada's first Team Beachbody Diamond Coach. You are all truly amazing people, and I am honoured to be a apart of your family. What follows are just some exerts and pictures I took so I wouldn't forget the incredible outpouring of support from all of the people at Beachbody, as well as friends and family. A special thank you to my coach and Team Beachbody Mentor Lindsay Matway, and also a special thank you to Michelle Goldstein for spending HOURS with me teaching me the ropes when nobody had a clue who I was.
First Team Beachbody Diamond Coach Announcement By Lindsay Matway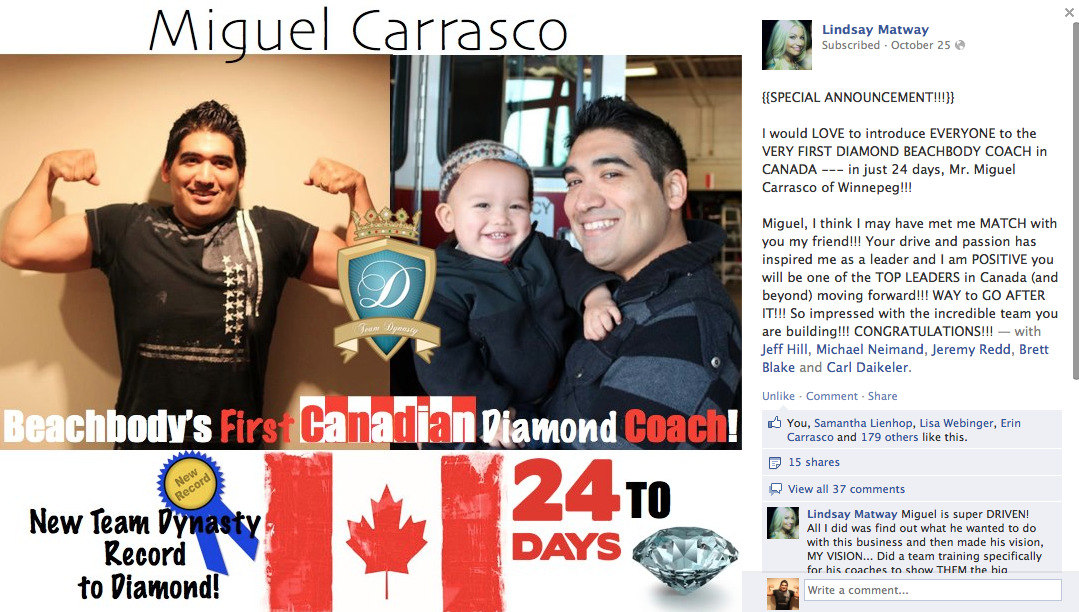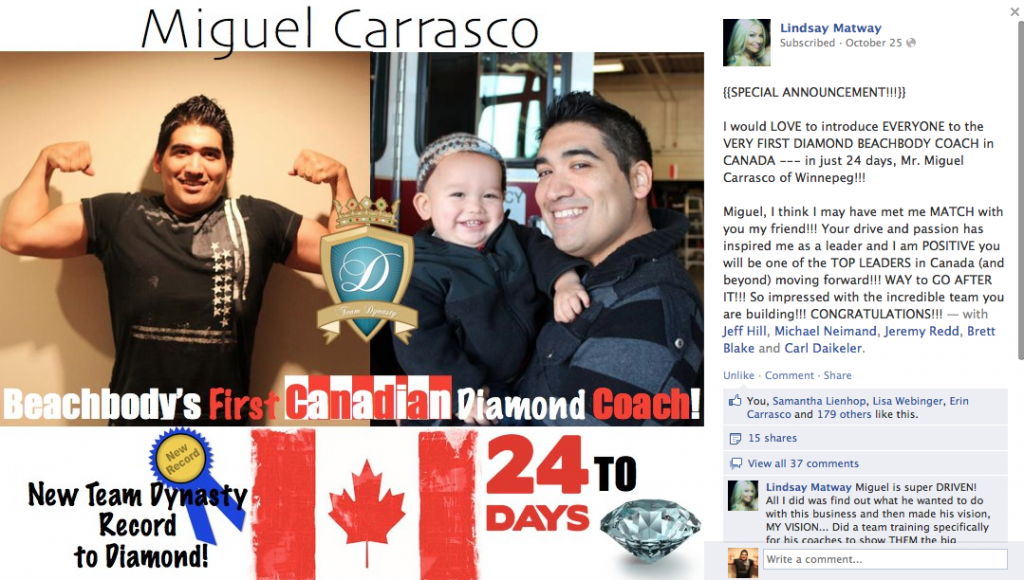 Beachbody CEO Tweets About First Canadian Beachbody Diamond Coach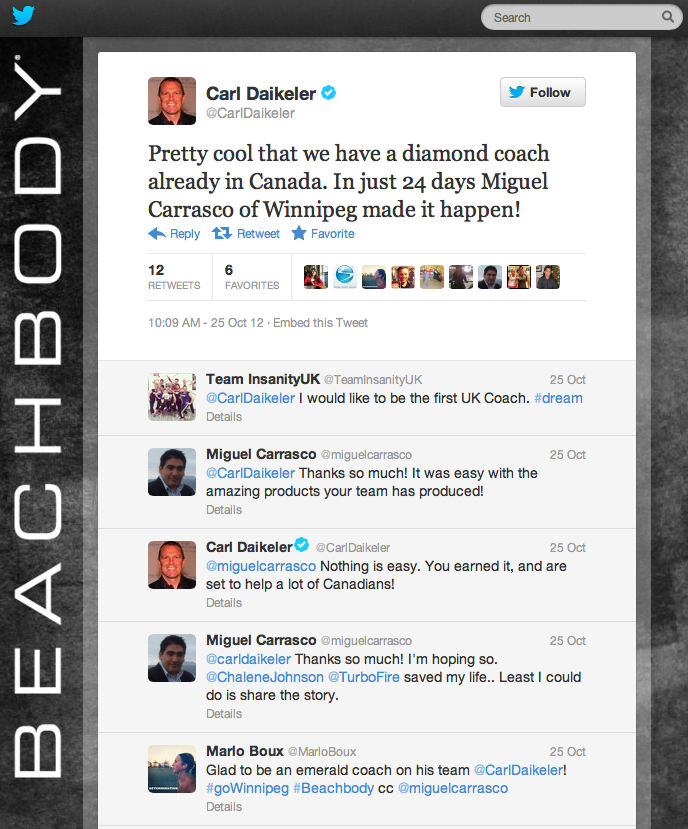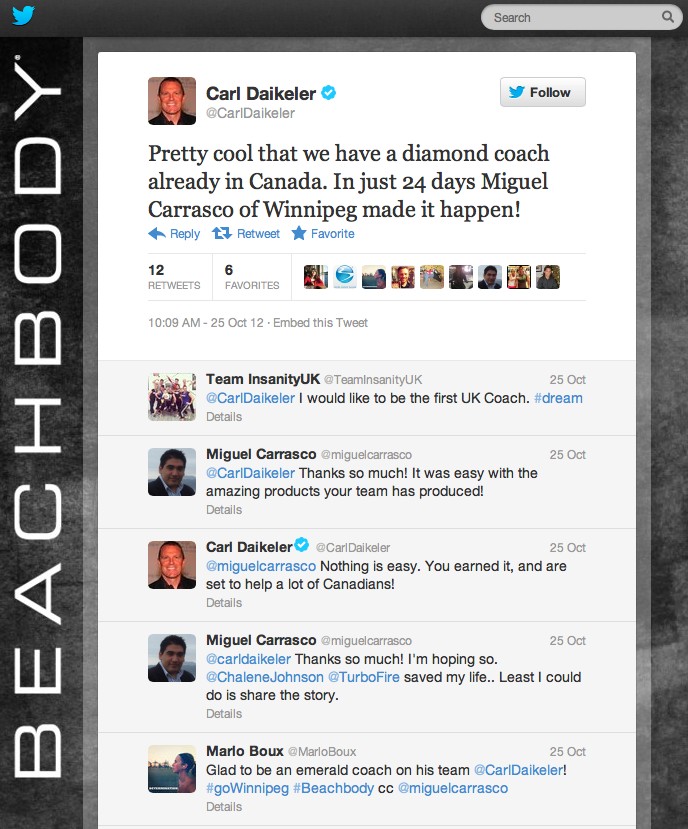 First Team Beachbody Coach in Canada Jacket Award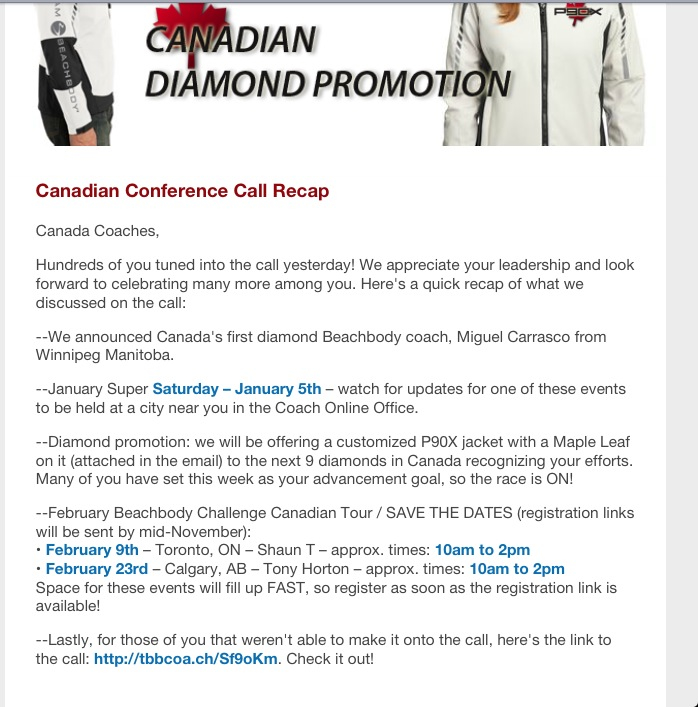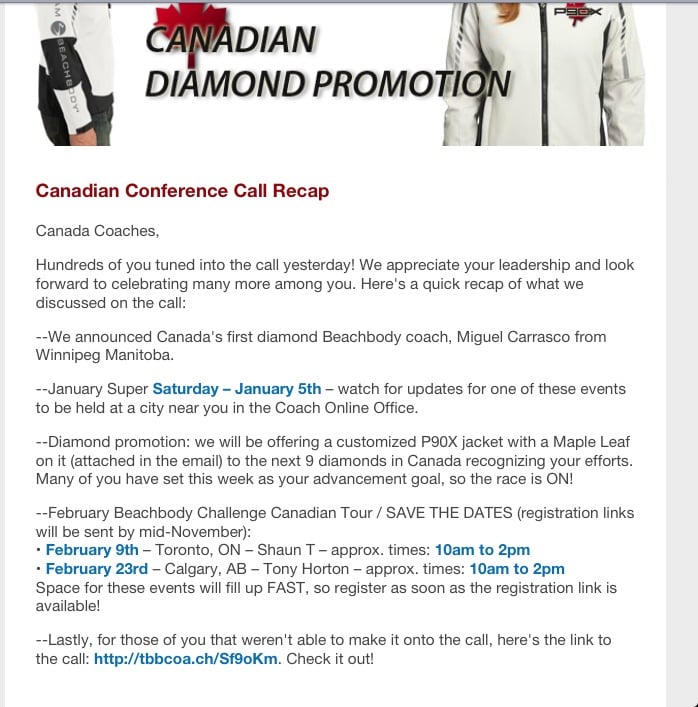 Official Team Beachbody Announcement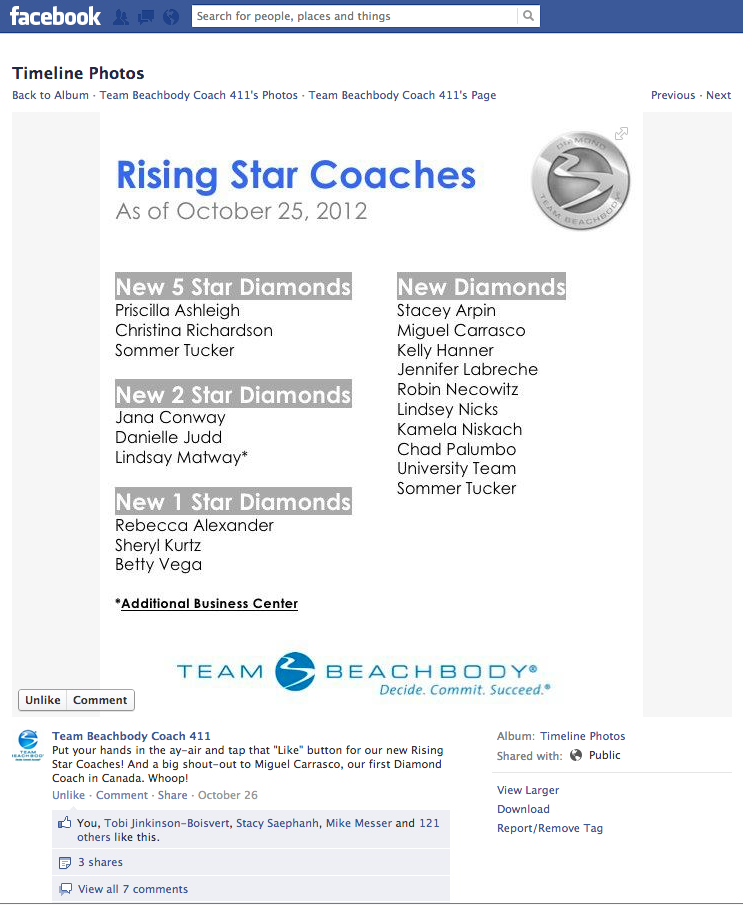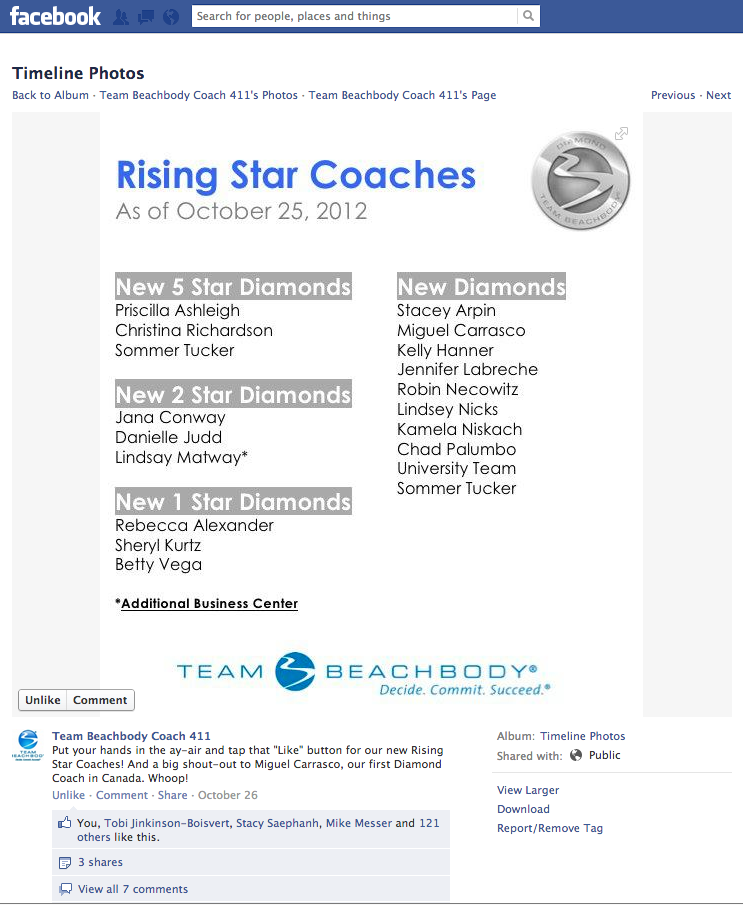 Join Our Team!
If you are interested, I am still actively looking for people that want to learn exactly how I became a Diamond Beachbody Coach in 24 days, and become Diamonds themselves. I am only taking serious people that want to make a huge impact. If you are interested in, please fill in the form below:
[customcontact form=2]